Gympie Regional Council: 22.96 / receding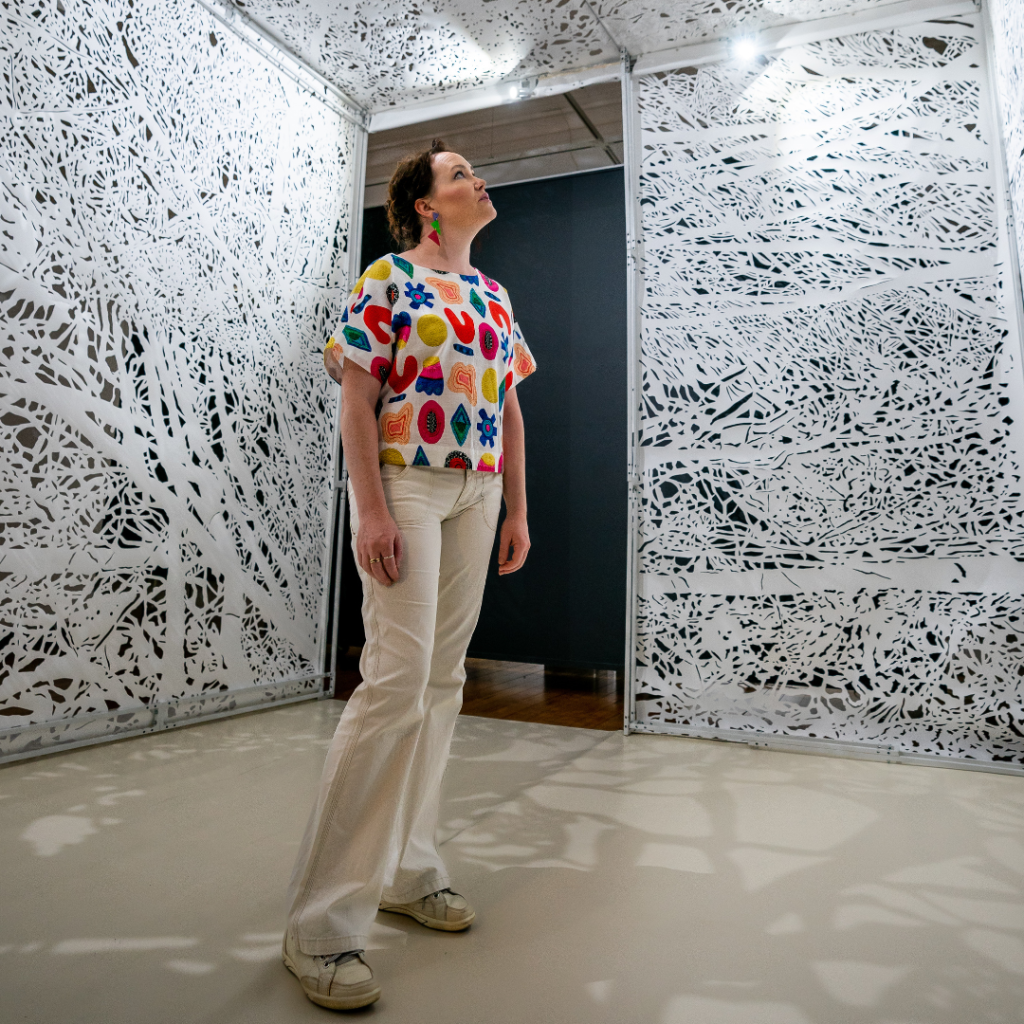 Image: Artist Miriam Innes with her artwork '36m square'. Image courtesy Leeroy Todd.
Date: 14 February – 15 April 2023
Location: Gympie, QLD
In early 2023, the Gympie Regional Council were the successful recipients of the Regional Arts Fund's project grant. Together three Gympie artists collaborated to present 22.96 / receding, a multi-faceted exhibition which commemorated the one-year anniversary of the devastating Gympie floods. The collaborative exhibition was held at Gympie Regional Gallery and invited the community to engage with a narrative that is not defined by the worst that the river can do, but by what the river provides.
Through the Regional Arts Fund's project grant funding, Miriam Innes, Joolie Gibbs and Leeroy Todd created thought-provoking and engaging artworks and programs which voiced the unspoken impacts of the natural disaster on the social, environmental and economic fabric of the Gympie region. During the exhibition, fifteen public programs were offered and welcomed over 2,000 visitors to engage with the artworks, artist talks, workshops, panel discussions and projection art.
The collaborative exhibition maintained a purposeful focus on the strength and importance of community. Through reflection, the sharing of stories, and celebrating the resilience and spirit of the people, the project called the community to lean into collective healing through creative recovery. With each artist's unique connection to the Mary River, the artworks displayed at the exhibition spoke to the myriad of experiences and emotions felt by the community whilst ultimately bringing them together to lift their eyes above the 22.96 metres of water that swept through the region.
The success of this creative recovery was echoed by participants and audience members. The exhibition was described as very moving, poignant and a must-see experience that exceeded expectations. In the words of one participant, "this helped me move through emotions left by the floods – thank you!"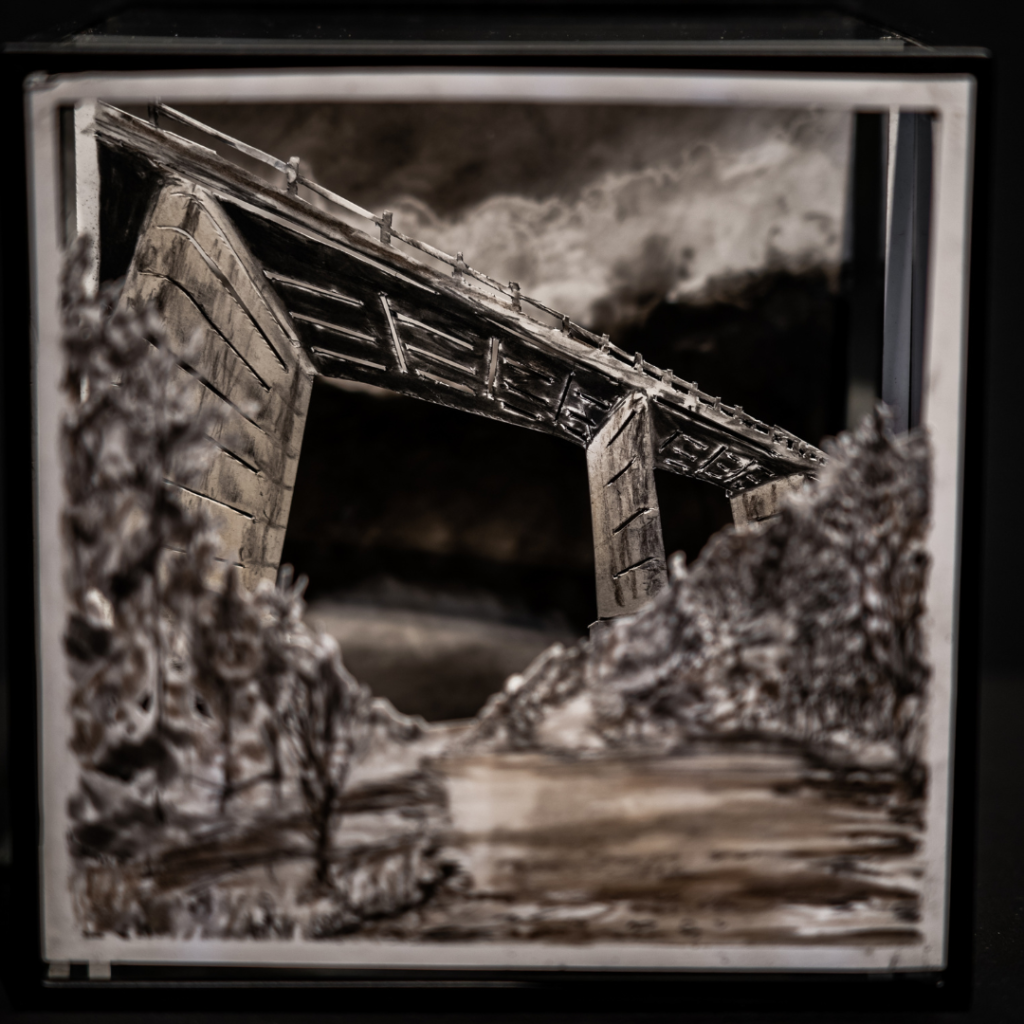 This case study meets the following RAF criteria to a high degree: "Encourage and support sustainable economic, social and cultural development in regional communities."
Flying Arts Alliance acknowledges the traditional custodians of the lands and seas on which we work, live and create. We pay our respects to Elders past, present and emerging.
Flying Arts Alliance is honoured to acknowledge the Governor of Queensland, Her Excellency, the Honourable Dr Jeannette Young PSM as our Patron. We also acknowledge Mr Tim Fairfax AC and Mrs Gina Fairfax as our Cultural Patrons.
Flying Arts is a not-for-profit organisation inspiring the appreciation, practice and professional development of the visual and media arts as a lifetime interest or career throughout regional and remote Queensland, supported by the Queensland Government through Arts Queensland, and corporate partners and benefactors.
Flying Arts is the administrator in Queensland of the Regional Arts Fund (RAF), an Australian Government program provided through Regional Arts Australia.