All Flying Arts financial members, Standard or Accredited, can access the full range of membership benefits.
Benefits for financial members of the Association include:
2 x $25 rebate vouchers for standard workshop fees per year (rebate is calculated off the full cost of the workshop) – Can be used on Flying Arts Workshops only.
Savings/Discounts from participating Retail Associates (see below)
Discounted entry fee for Queensland Regional Arts Awards and selected events
Discounted workshop fees for Flying Arts Artist and Educators workshops
Voting rights at Annual General Meeting
Receipt of regular e-news bulletins containing the latest Flying Arts program events, industry hot topics and case studies, residencies, grants, awards and prizes, jobs and opportunities, as well as a range of special promotions and give-aways.
Ability to submit members news
Other benefits as may arise
Submit Members News
Do you have an upcoming exhibition, workshop or event you are involved in or are hosting? Flying Arts members are invited to submit their news to be featured on the Flying Arts website.
BOOKS
So You Want to be an Artist (& still be able to eat)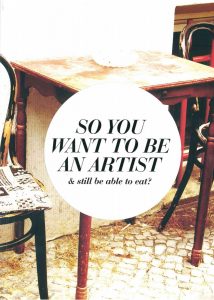 "Being an artist is… about building a business career from your creative talents".
This book is is a guide to the crazy world that is the arts, written and compiled by eleven emerging writers, in consultation with key arts and business organisations. It's jam packed with useful information in bite sized chunks. It is geared toward emerging artists and arts workers across all disciplines.
$25 including postage & handling ($20 Members)
$20 pick up only from the office
Contact the office if you wish to purchase a copy.
From River Beds to Shearing Sheds – 30 years with Flying Arts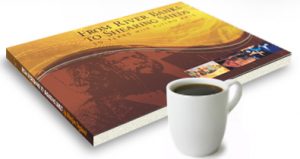 The Story of one man's dream to give people living in outback Queensland the same opportunity to study fine art as the people in the city – helping them overcome the mental isolation of life in the bush."
$24 including postage & handling
$19 pick up only from the office
Contact the office if you wish to purchase a copy.