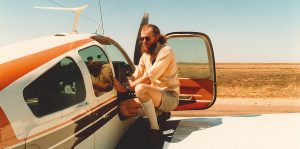 Flying Arts is an arts and cultural development organisation which has been delivering visual arts projects and services to regional and remote Queensland since 1971. The Association has played a significant role in inspiring artists and communities, as well as helping to overcome the impacts of regional isolation and remote living.
Flying Arts embraces a spirit of adventure to inspire the appreciation, practice and professional development of the visual arts as a lifetime interest or career aspiration, and a creative life for all Queenslanders.
We are a not for profit association with core funding provided by the Queensland Government through Arts Queensland. Our services are supported by program revenue, corporate partnerships and philanthropy. We have Donor Gift Recipient (DGR) and Tax Charity Concession (TCC) status.
If you have a general enquiry, please use the details on our contact page to get in touch.
Staff
Executive Officer
Paul Thompson – Executive Officer
Programs
Madeline Brewer – Program Team Lead
Leigh Lynam – By Request Program and Membership Lead
Marketing and Communications
Nicola Newman – Marketing and Communications Coordinator
Regional Arts Fund
Lauren Collard – Regional Arts Fund (RAF) Lead

Administration
Elloise Campbell – Administration Assistant
---
Governance
Chair
Honourable Anthe Philippides
Secretary
Ivan Ingram
Treasurer
Louise Guy
Directors
Elverina Johnson
Josephine Wise
Lorraine Dinsey
Mary-Clare Power
Steve Munnings
Cameron Costello
Patron
We acknowledge with thanks the Patron of Flying Arts Alliance, Her Excellency the Honourable Dr Jeannette Young AC PSM, Governor of Queensland.
Cultural Patrons
We acknowledge with thanks the Cultural Patrons of Flying Arts Alliance, Tim Fairfax AC and Gina Fairfax AC.
---