Want to receive Flying Arts updates in your inbox each month? Sign up to our eNewsletters
---

Some say you gift gold for a 50th anniversary, but we've got a another way of celebrating in mind… Help us mark half a century of championing regional Queensland arts by showing us how you 'Paint the Town' in this year's Queensland Regional Art Awards (QRAA)!
Early bird entries are now open until 28 June. Earn your chance to win a share of $42,000 in prizes with the largest prize pool yet, thanks to all our partners, including our major prize and touring exhibition partner Holding Redlich.
There are three exciting new prize categories for photography, landscape and First Nations art, and added value for the major prize. See all the details of our new and retuning partners and all prize categories here.
Evoking the spirit of celebration, of all things jubilant, artists are invited to respond to the question – how do you celebrate? Is it a party, a big bash or a simple elegant affair, serene or riotous, extended explosions of joy or quiet moments reflection and gratitude, ceremony, tradition or ritual, expressed in dance or song, full of sentiment or tears, an anniversary, a farewell or a whim, with family, friends, a whole community or alone, a sense of occasion, a festival or just because? Whatever the reason or season, whatever your medium or practice, we invite you to Paint the Town. Enter now
Do you live in Charleville or near the Murweh Shire region? We're heading out back from 25 – 27 June to celebrate the opening of Decadence: Touring Exhibition of the 2020 QRAA with a long weekend of professional development and arts events. Join competition judge Dr Campbell Gray, Director of University of Queensland Art Museum, for a professional development session, see the exhibition at the Opening Event, then try your hand at ecological art with award-winning artist donna davis. Learn more
---
Program Highlights
Feel behind the curve with social media? Whether you're new to social media platforms or would like to refine your digital strategy, learn Essential Marketing and Promotional Tools with Digital Marketing Coordinator for RASN Amber Lenoy. Get in quick – secure your spot for the workshop happening 23 May.
---
Professional Development Opportunities (view all)
For Artists and Artsworkers (view all)

For Teachers and Educators (view all)

---

Grab your Early Bird ticket: Art Enquirer with IMA

Digitally tour galleries and artist studios, meet contemporary artists, and work with established industry mentors to hone your art writing and critique skills. Art Enquirer is a stepping stone to your career as a professional writer or artsworker!

Participants will produce an essay edited by professional writers that could be selected to be published in Art Enquirer magazine by the Institute of Modern Art (IMA). Register Now

---
For Schools and Communities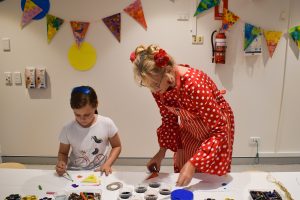 By Request Workshops and Projects
Enquiries welcome any time

Do you have a bright idea for a workshop or project? Work with us to tailor art experiences unique to your school, community or organisation!

Contact us to match your program with the perfect facilitator and get organised for the second half of 2021. Enquire Now
---
Regional Arts Fund
We are hiring! Flying Arts Alliance is seeking a part-time First Nations-identified Cultural Worker position, funded through the Regional Arts Fund Boost Program. The Regional Arts Fund First Nations Cultural Worker role is designed to promote and support First Nations multi-arts activity throughout Queensland. Applications welcome any time. Apply now
---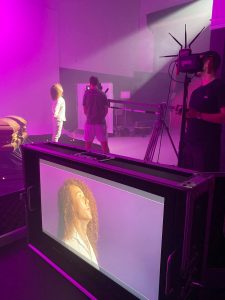 Case study: JONTE launches stunning visuals for new single
Rising Mackay-based singer songwriter Jonte Tupaea, better known as JONTE, has released his first music video for his catchy single, Lay Me Down.

The music video comes off the back of his first two singles Kinky Boots and Halloween, with the 16 year old's fourth song Love – Hate Relationship set to be released at the end of the month. With no stopping in sight, JONTE is one to keep an eye on!

This project was made possible by the Australian Government's Regional Arts Fund, provided through Regional Arts Australia, administered in Queensland by Flying Arts Alliance.
The Regional Arts Fund (RAF) is an Australian Government program designed to benefit regional and remote arts practitioners, arts workers, audiences and communities. The fund is provided through Regional Arts Australia and is administered in Queensland by Flying Arts Alliance.
---
Need insurance for your project or practice?
Get tailored General Liability and Personal Accident Insurance Package with Flying Arts Accredited Membership. We also offer Standard Membership with full range of benefits including rebate vouchers, discount vouchers, and ability to submit members news. Learn More
---
Exhibitions on the Road
---