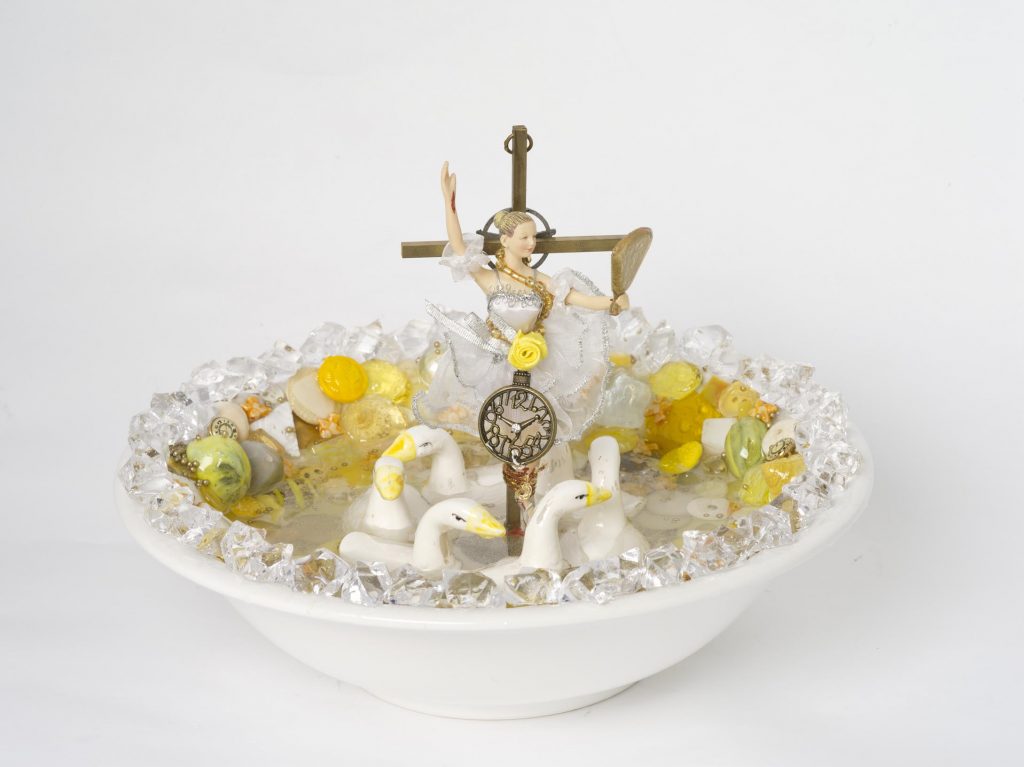 Swan Lake
Mixed media (assemblage) with buttons, beads, found objects, glass and resin
H: variable x W:30cm x D:30cm 
$750
enquire to purchase
'She' has been crucified, but the feminine rises above the pool that includes symbols of the things that may defeat her, including the ring of 'ugly ducklings', time, and temptation.
---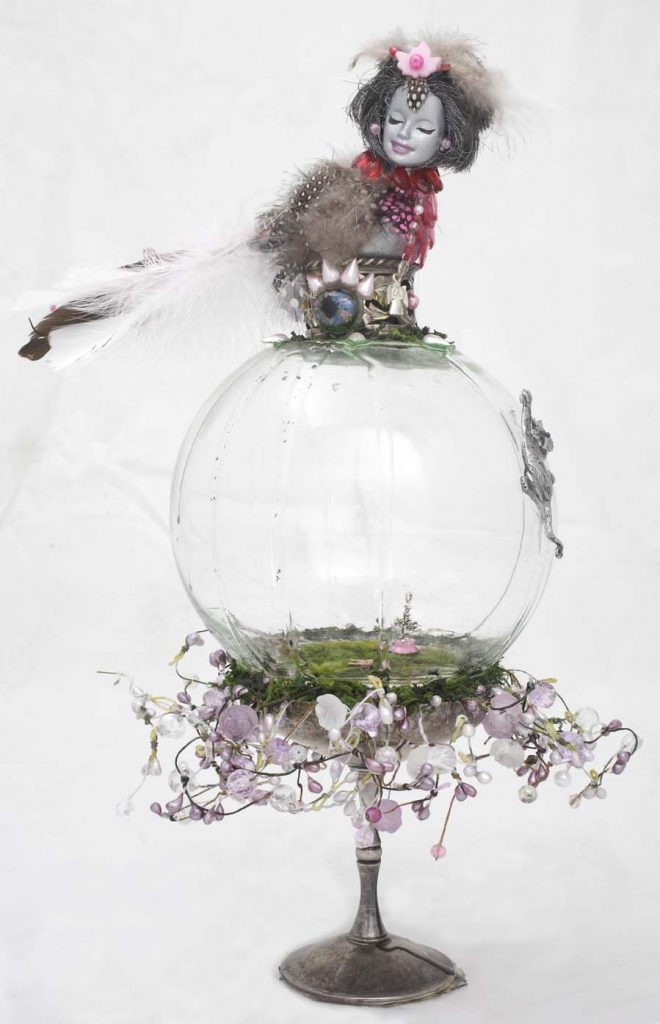 Sacrarium
Mixed media (assemblage) with, beads, found objects, feathers and resin
H:30cm x W:25cm x D:25cm
$450

enquire to purchase
In Roman times, the sacrarium was a place where sacred objects were kept, either in a temple (the adytum) or in a house (holding the penates or Gods of the household). This sacrarium refers to the Goddess religions and the sacred space that she inhabits.
---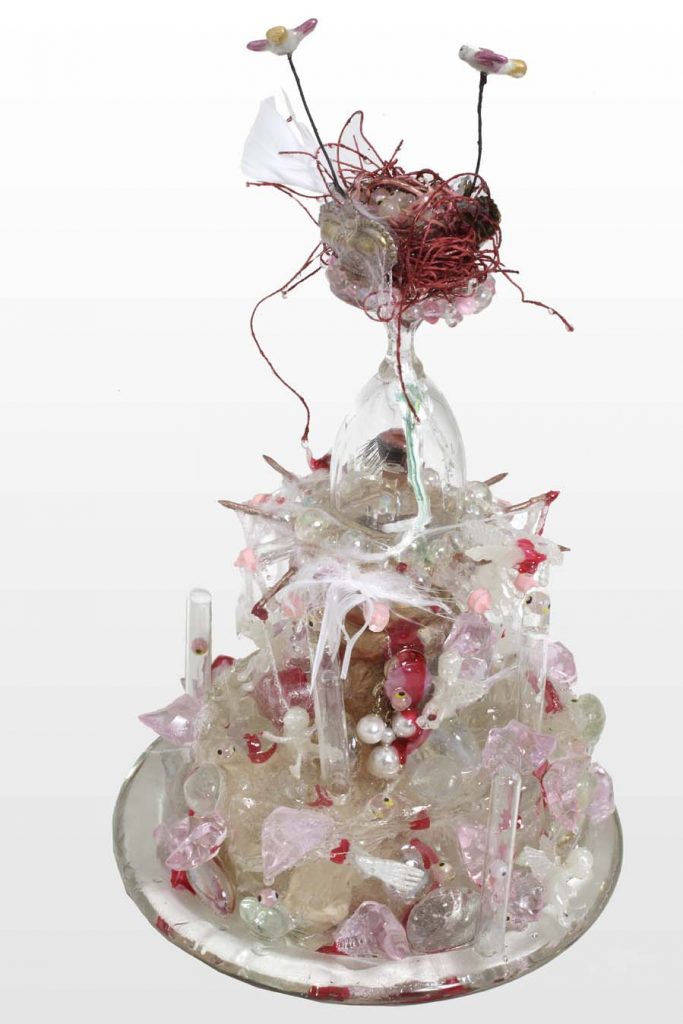 Ivory Tower
Mixed media (assemblage) with, beads, found objects, polymer clay, glass, dollhouse miniatures, doll parts and resin
H:22.0cm x W:14.5cm x D:6.0cm
$450

enquire to purchase
Sometimes we think that the way to stay safe is to separate ourselves from general society. But when we stay alone in our ivory towers, we can still be 'shat' on by the world.

I work with liminal spaces caught just outside 'real' existence, seen and simultaneously unseen. My works are depictions of these spaces, often based on Surreal narratives using mixed media in a bricolage form – combining elements and symbols that retain some of their meaning from our world, juxtaposed with new meaning in the worlds I create. Within the possibilities of these other worlds I am hoping to investigate transcendence, sacredness, memory, time and space. I am trying to undo our understanding of the world and our existence in it as linear and rational; creating not just depictions of other worlds, but also 'thinning the veil' by creating portals through which the audience can move to these other places and dimensions.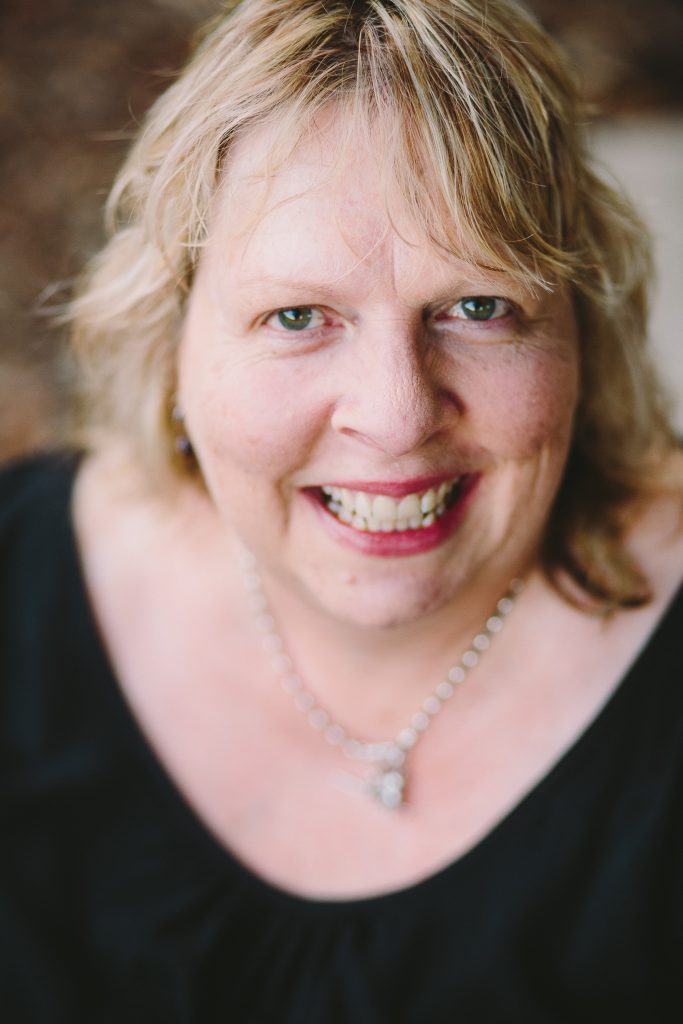 Ann Russell (Cashmere) is a visual artist and art educator and a current candidate for the Doctor of Creative Arts at the University of Southern Queensland. She has a Master of Arts (Visual Art), has exhibited locally, interstate and overseas; and has work in regional public and private collections, including Pine Rivers Art Gallery. She is an award winning artist and her work has been selected for finalist exhibitions for numerous notable art awards, including the Churchie Emerging Art Award and Woolhara Small Sculpture Prize. She is passionate about encouraging creativity in others for health and wellbeing and teaches workshops across a range of media and contexts. 
read more about Ann here