Glen Skien and Shelly Wild's collaborative partnership, wild + parrot, has produced a plethora of tiny wearable artworks. Here they share a little more about their process, what else is going on for them and their future plans…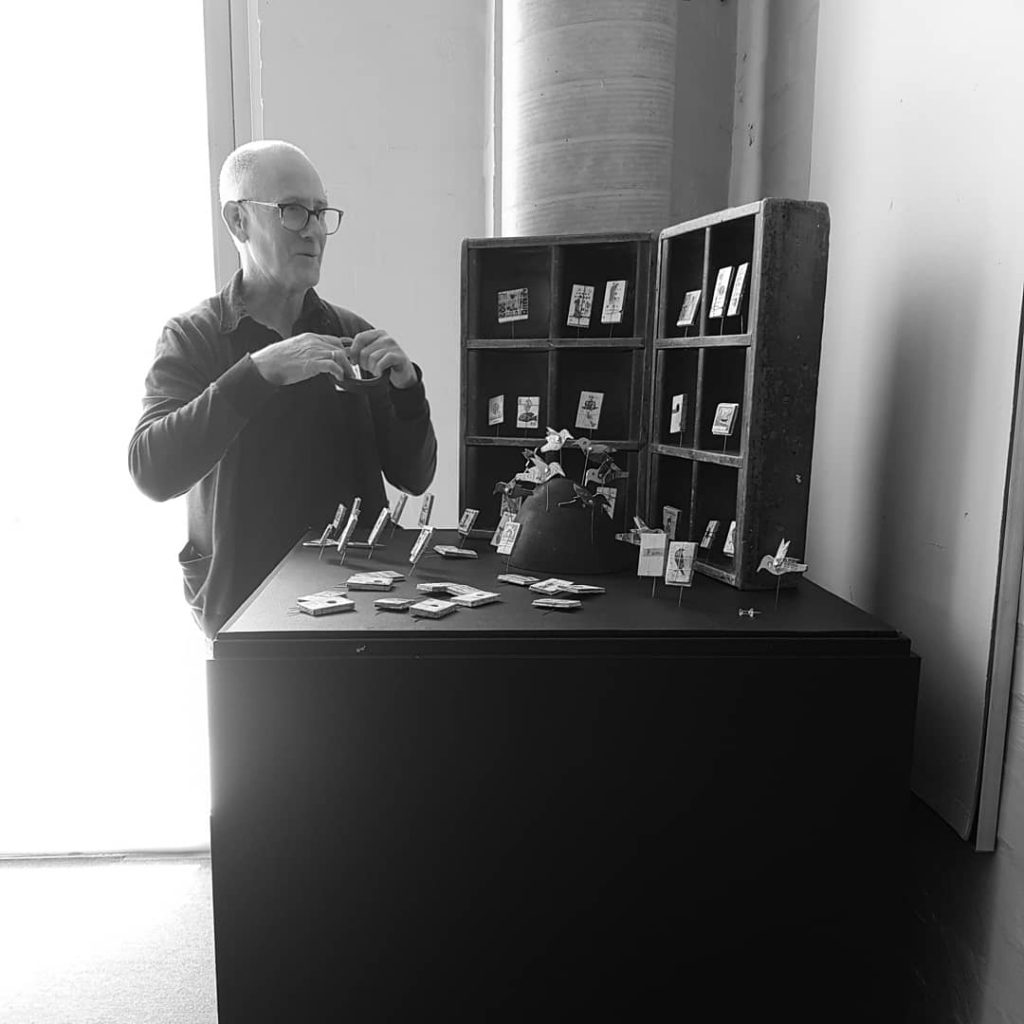 Because both of us are aware of the great support Flying Arts provides to artists we felt excited and grateful for the opportunity. I think because these works are so new and raw for both of us we were uncertain of how people would view them. So to be accepted for the Judy's was a nice gesture of approval. Also Judith Wright was such a significant Australian poet and we see our works in a poetic light so its nice to think that we are contributing to her creative legacy.
exhibiting on a small scale plinth space…
I guess for both of us because we seem to throw ourselves into the making process we always knew we would have enough works. So that was never going to be a problem. The collection of pieces we have on display is focused on brooches and wearable pins which are so versatile when it comes to presenting them for display. We are aware that because of the nature of the works how we displayed them is important. Most pieces are so detailed we have discovered that they require a balance of positive and negative space. Too many pieces in a small space can be a little overwhelming so hopefully we have shown some restraint and viewers find it easy to discover and appreciate the detail elements in our works.
What else is happening in your artistic practice at the moment?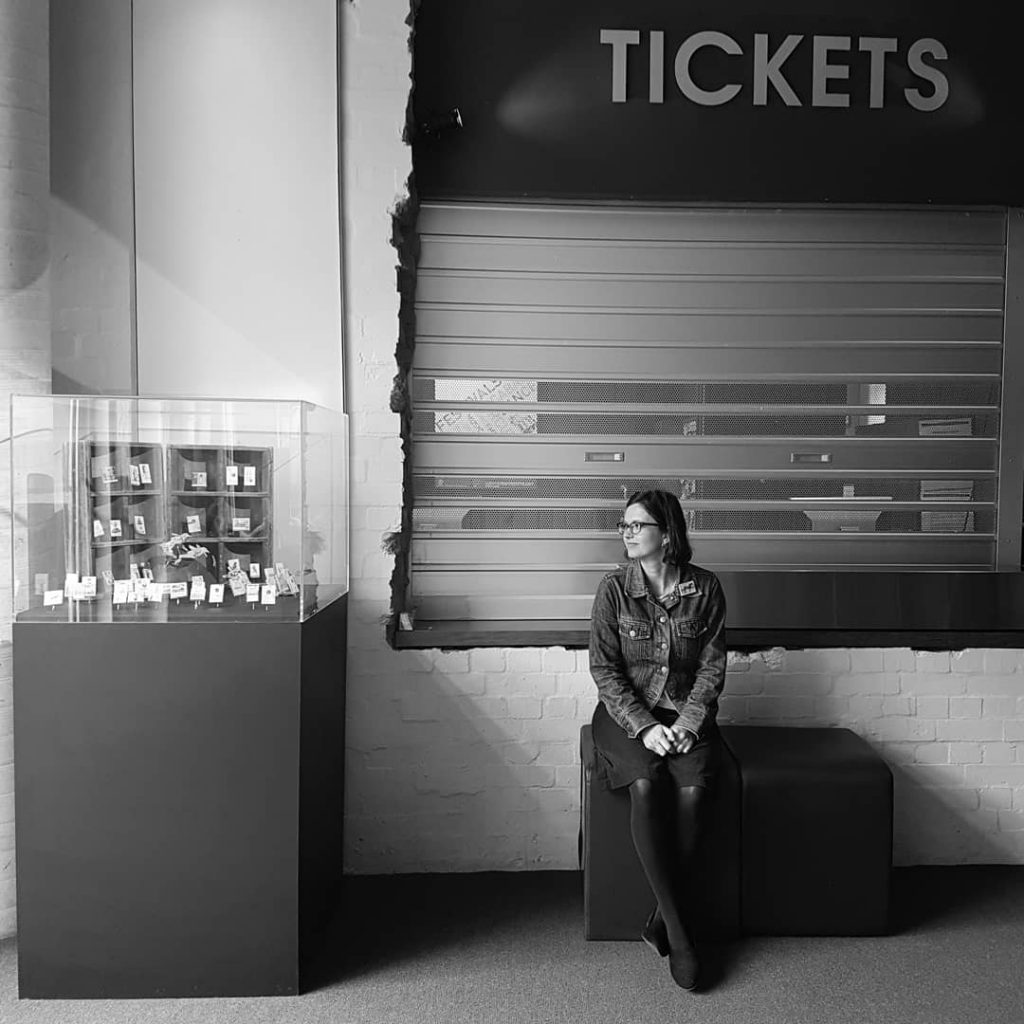 Michelle: Well I am in the middle of completing honours part-time at Griffith University Queensland College of Art so that is challenging in terms of finding a balance between the research component and studio practice. I really enjoy the research element but find it hard to drag myself away from making at times. My studio practice combines printmaking and small handmade objects.
Glen: I was really fortunate to recently receive a creative fellowship sponsored by the Victorian State Library and Baldessin Press in Melbourne which allows me to research from the library archives and create a series of new works. So that is pretty exciting.
Upcoming projects/exhibitions…
We are working towards an exhibition that will open at the beginning of 2019. The show is not so much a collaboration but works that respond to one particular concept. For both of us it will be a totally new method of making but essentially because both of us love the relationship between 2D and 3D works it will be a mix of different objects and print responses.
Because our interest in creating brooches and wearable pins only commenced at the beginning of this year we are continually searching for new materials and spaces to exhibit our works.
We are currently working on a Wild+Parrot web site. But both of us are using different forms of social media to keep us in the mix. We can be followed on instagram: wildparrot_objects
Michelle: #michellewildart or michellewild on facebook
Glen: facebook: silent parrot press or website: silentparrotpress.net
I guess we can only say again how really pleased we are to have been selected for the Judy program with this new project of Wild+Parrot. It combines both of our interests in the way that narratives can be gathered and reframed through the use of discarded objects and surfaces. Our collaborative process is very balanced between the collecting of resources and the making of pieces. Several people have asked which one of us made a particular piece. But each piece has a contribution from each of us either in its assembling or collecting of images. A true and equal collaboration.
Wild + Parrot's Handmade Wearable Pins will be on display at the Judith Wright Centre from 31 August until 23 November 2018  Flying Arts Featured Artists – Spring Exhibition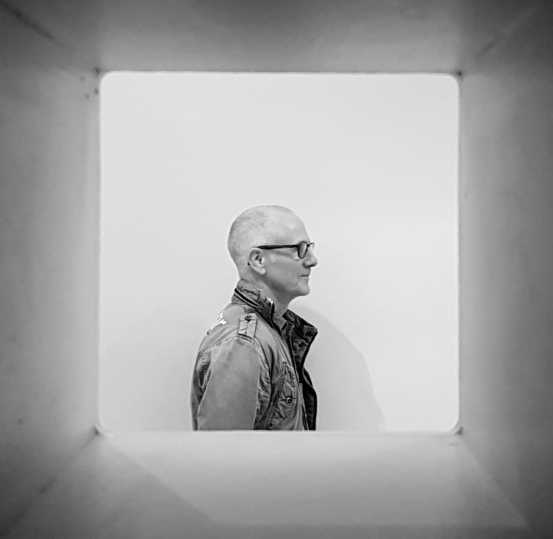 Glen Skien (DVA, MVA). Glen Skien is a North Queensland printmaker who relocated to Brisbane in 2007 to complete his Masters and Doctorate in Fine Art. In 2000, he established Silent Parrot Press that focused his practice on creating artists' books and unique print editions that blended etching, collage and assemblage techniques.
For over 20 years he has maintained a profile as an exhibiting artist and continues to conduct workshops both nationally and internationally in the disciplines of printmaking, book binding and artists' books.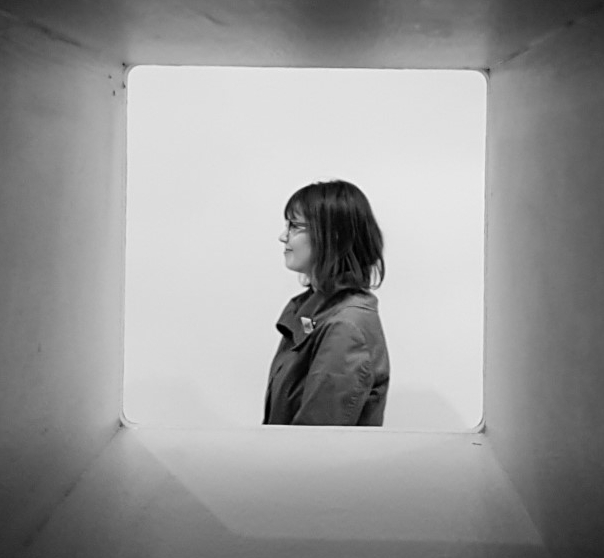 Michelle Wild (BFA, B.Nursing). Michelle Wild is a Brisbane based artist who is currently completing her Honours in Fine Art through Queensland College of Art, Griffith University.
Her studio practice has embraced both traditional printmaking techniques such as etching and lithography and small objects.