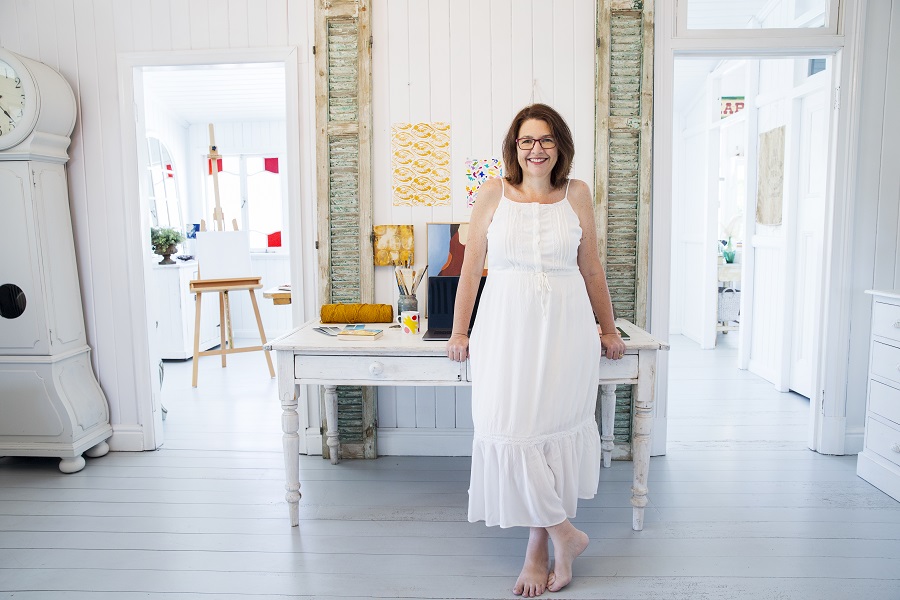 Shelley Pisani, Owner and Creative Producer of The Ideas Distillery
Bundaberg, CQ
My name is Shelley Pisani, the owner and Creative Producer of The Ideas Distillery, specialising in arts-led innovation. 
I have 26 years of experience in the arts industry from studio artist to gallery director, curator, consultant and founding director of non-for-profit organisation Creative Regions Ltd.  
I specialise in producing projects in the areas of visual arts and design, public art, place activation, multiarts, festivals and events.  My background and qualifications in arts management have lead to mentoring regional artists and leading industry skill development. I have also played a strong role in local government arts and cultural policy and strategy development and led a number of significant arts sector funded initiatives.
I am so grateful to have a career that allows me to be a practicing artist whilst supporting communities and other artists to reach their full potential through the arts.
From Student to Business Owner
Thank you Flying Arts for your professionalism, for all your ongoing support and the heart that you put into delivering services to artists in regional Queensland. 
My interactions with Flying Arts first began in my youth as the organisation was a staple hub for the community of artists in Bundaberg, many of whom frequently attended professional development and visual arts workshops. It was during this time that I realised my love for the the Visual Arts and first participated in a Flying Arts event, an etching workshop. The outcomes from this session and the skills I learned significantly contributed to my portfolio to study Fine Art at the University of Southern Queensland.
Years later, in the 2000s, my career converged with the organisation again when I was working as Manager of what is now known as Bundaberg Regional Art Gallery and later in my job at not-for-profit Creative Regions. During this time, Flying Arts provided me with a resource for programming and bringing professional development opportunities to the region. 
When I left creative Regions and began working independently again, I delivered a project through my business The Ideas Distillery with Flying Arts called CQ Shopfront. This involved working across Central Queensland with visual artists and makers to develop their business capacity and to also develop sustainable products for their business. Flying Arts has been a partner for this project from the very first stages, assisting in refining the scope and intentions of the project through to supporting the delivery of the workshop model in 2020. This was originally face-to-face, delivered by Katie Whyte who is a facilitator from Flying Art's By Request team, but was adapted to digital delivery due to the coronavirus pandemic. Flying Arts was incredibly supportive of this whole project and worked as a guiding partner along the way.
In 2021, I'm proud to be working with Flying Arts to deliver a further iteration of CQ Shopfront, called the Makers Shopfront, which is a business capacity building program. Flying Arts is my partner in this project in an administrative capacity which enables me to focus on developing and delivering the project to grow visual arts entrepreneurship.
Learn more about Shelley Pisani and The Ideas Distillery at https://www.theideasdistillery.net/
---
Read more stories of how Flying Arts has supported the regional Queensland arts community