One rainy day, artist Sue Loveday drove up Tamborine Mountain to lead a mixed media portrait-making workshop for a group of secondary school students. "The students [were] all incredibly welcoming," said Sue.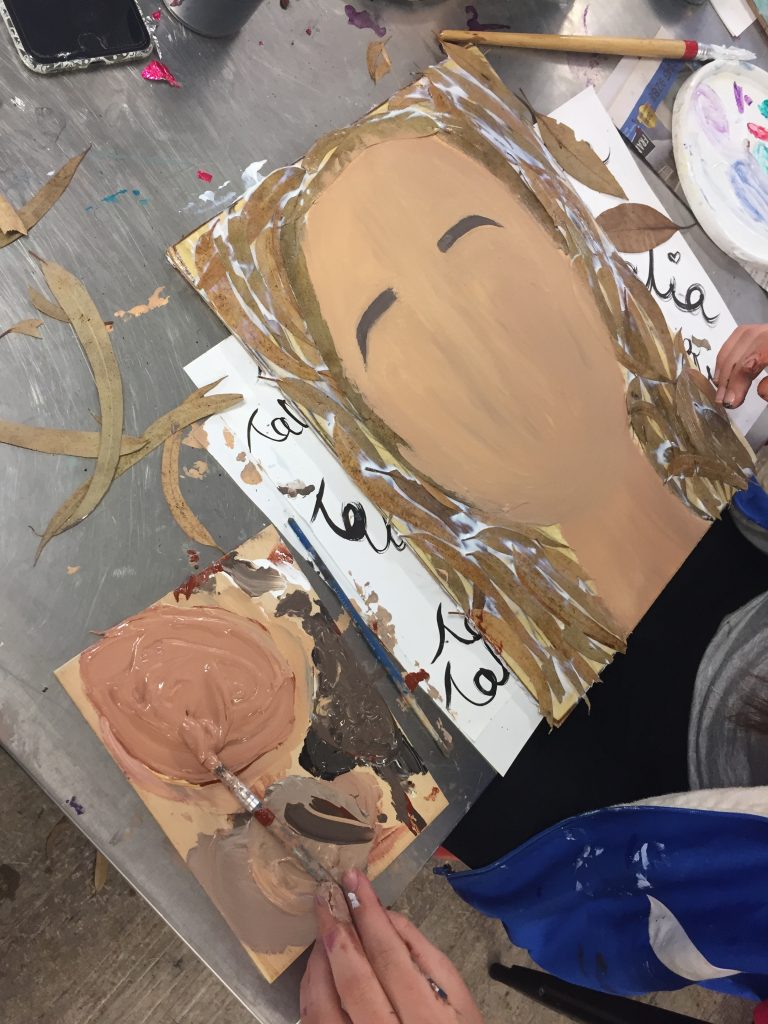 Sue took the students through two strands of mixed media portraiture – exploring materials such as timber canvas, ink, acrylics, pencils, sharpies, dirt, leaves, magazines, medium, varnish and shellac; and investigating students' perceptions of themselves and their classmates.
Sue varied her usual approach by having students do a quick sketch of each other and then give the sketch to the person it was of. The result was that the starting point was done by someone else, adding a random element to the pieces. "Very helpful for those who are a bit scared of the white page." Sue explained. The students used these sketches as a starting point to experiment with mixed media elements to create portraits.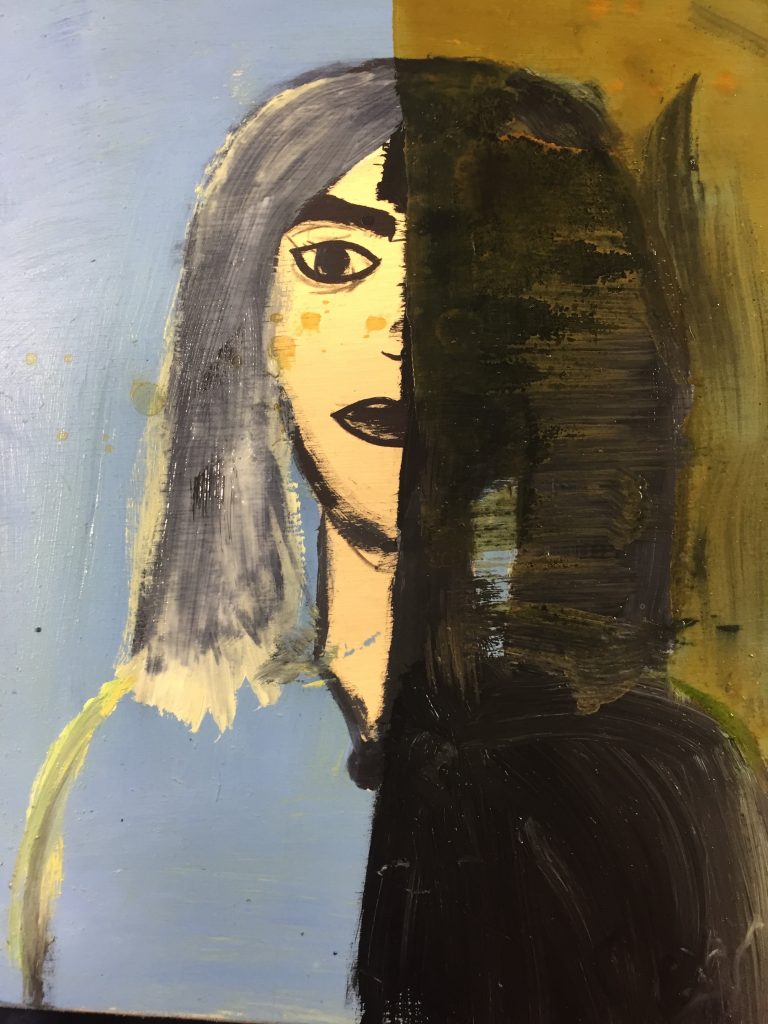 Sue continued to explore the positivity of classmates telling each other the good points about each other. "It is amazing to see young people's faces light up when told by their classmates what's good about them," she said "Often I ask if they knew this was how people thought of them and they mostly always say no."
Sue feels that most of the young people who participated in this workshop gained a little insight into themselves: "There was a girl in this class who had recently lost her brother to a car accident. She had been quite disengaged, but her art turned out amazingly appropriate for what she was going through. While she started out copying what her friend was doing, she ended up with some very individual art. The art teacher thought we had had a little break through."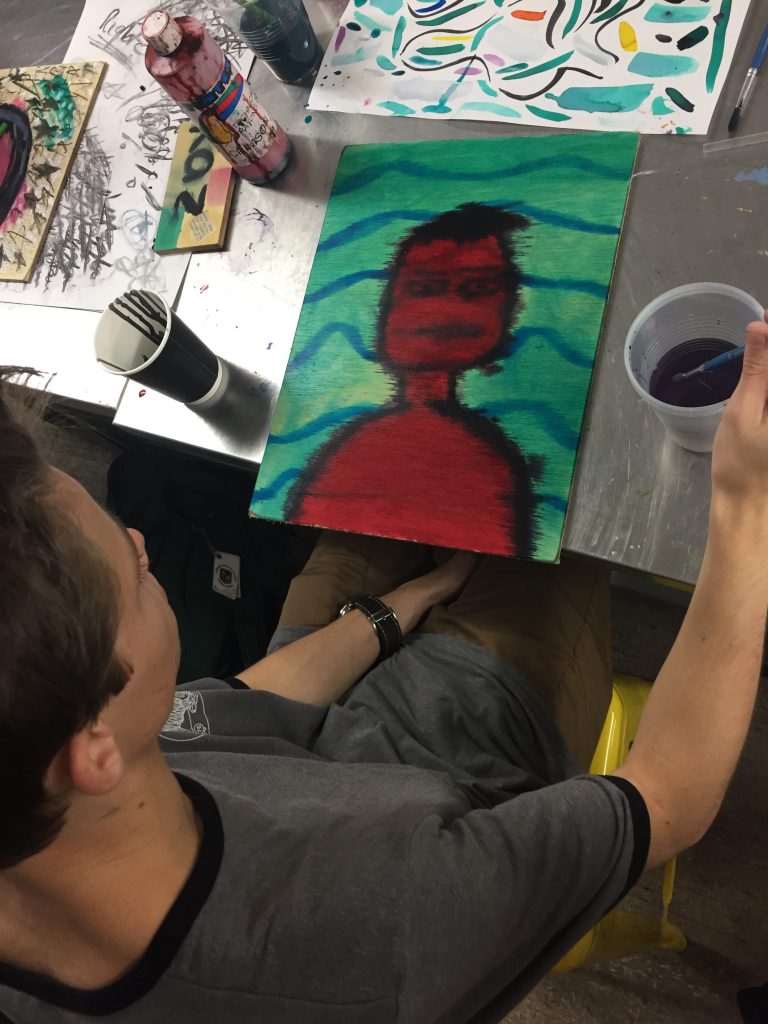 The workshop was well received by students, with potential positive outcomes going forward. "Most were happy with their results and that pride can only be good for the energy they take into the community," Sue said. "There were also some students who discovered a way of working that suited them and a highlight was hearing them ask the teacher if they could continue using this style in their assessable work." She also added that the art teacher expressed an intention to exhibit these pieces at their annual exhibition and many will use this as a springboard for their next works.
---
This workshop was booked as part of our By Request programs.
By Request programs are available on-demand, and can be booked on behalf of schools or creative communities such as groups, festivals, local government and organisations. By Request programs can be delivered by our Flying Arts Artist and Facilitator Team anywhere across Queensland.
---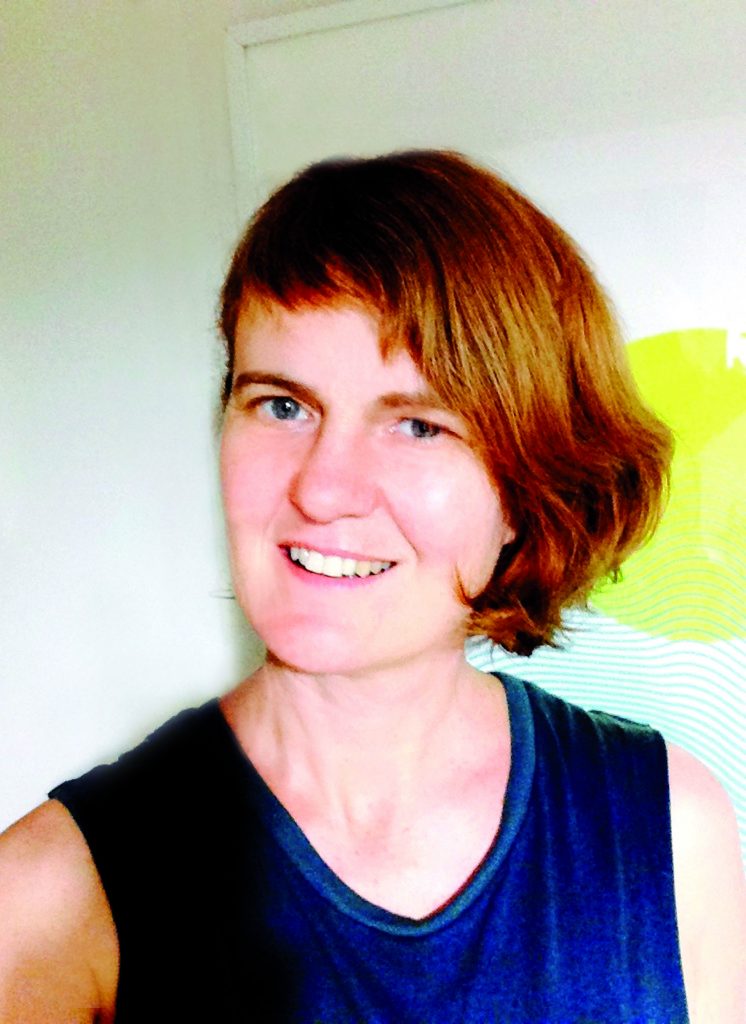 Sue Loveday is an illustrator and a visual art facilitator dedicated to creative thinking, processes and community collaboration. She graduated from the Queensland College of Art where she studied a Bachelor of Arts in Illustration. She has also studied architecture and graphic design. As a lover of Outsider Art and Community Art Sue uses her broad experience in various medium to involve a diverse range of people in creative projects. Sue loves the challenge of answering a brief with spirit, whether the comission is high end commercial or grass roots community. Over a long career Sue has made work for The Museum of Brisbane, The State Library of Queensland, Brisbane City Council, Gold Coast Bleach Festival, Brisbane Marketing and various private corporations. The Shockwave Program in Central Western Queensland is a key project Sue contributed to over a period of 5 years, travelling out to remote regions to work with young people developing 'Shockwave' their creative arts festival. Sue has also worked worldwide with young people and their communities on a project called 'The Walking Neighbourhood" a curated walking performance, exploring the relationships young people have with their environments.