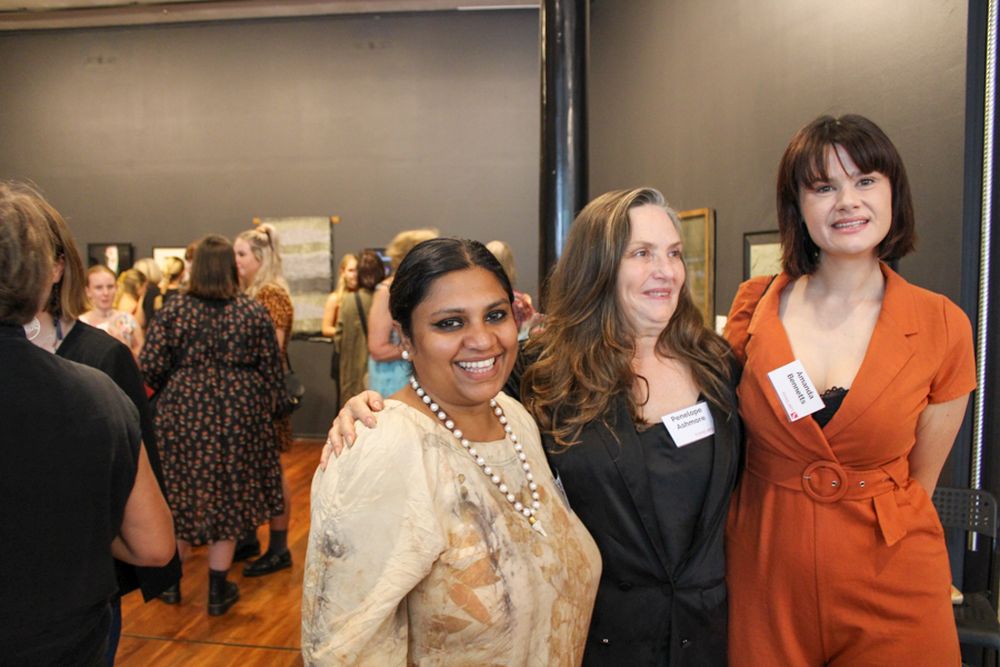 Kuweni Dias Mendis, Artist 
Beechmont, SEQ
I am Kuweni, a Sri Lankan born and raised contemporary drawing artist living and working out of Beechmont in Wagerriburra Country. 
My first encounter with Flying Arts Alliance was when I was selected as a finalist in the 2019 Queensland's arts award themed " State of Diversity". This opportunity validated my art and gave me the confidence to make me want to share  it with more people. 
Since then I have attended eight professional development courses by Flying Arts to broaden my skills in the areas of exhibiting, branding, professionalising my practice, project planning and scoping, career mapping, grant writing , and seven arts consultations with industry experts. 
My inherent creative expression balanced with intellectual stimulation and critical thinking due to undertaking these programs led me to deeply  understand myself  as an artist and my practice.  I was able to develop a strategic new project  called Running Rivers which was supported by the Australian Government through the Regional Arts Fund. Running Rivers is a contemporary landscape arts project exploring themes of belonging, cultural and environmental regeneration and emotional recovery that documents the progress of the river through a multidisciplinary series of drawings, paintings, fibre art and film.
As a migrant woman, I have been able to find a community of artists where I feel I belong and matter.
In 2022, I will undertake a solo pilgrimage along the waterways and document my connection to place through my practice.  In 2023, I will create an exhibition consisting of an interactive, multidisciplinary ritual installation and through a community-engaged shared pilgrimage, co-creating a collection of participatory artwork. 
Each of these carefully curated courses and meaningful conversations helped me take  my rightful place as a migrant woman of colour and culture within the Queensland's arts ecology with a decolonized revolutionary artist voice. 
Singular most impactful experience is when I completed a "Where to Next" workshop with Dr Cathryn Lloyd which was recommended to me by Bruce Heiser, a Board Member of Flying Arts during a one-on-one professional consultation. At this course I had that moment of truth, a realization that I am ready to do the work, to be the professional artist I was born to be. 
As a migrant woman, I have been able to find a community of artist where I feel I belong and matter. The inclusivity and the cultural safety that this institution has shown me has enabled me to bring my whole self without reducing my self to fit in to a mould of a place. 
It's so important that institutions such as flying arts with this human-centered  leadership gets funding to empower more people of colour and culture take their rightful place to bring diversity and richness to the arts ecology of Queensland.
---