XR Platforms for Digital Storytelling: Panel Discussion
01dec3:30 pm4:45 pmXR Platforms for Digital Storytelling: Panel DiscussionWebinar for Artists and Artsworkers
Time

(Wednesday) 3:30 pm - 4:45 pm(GMT+10:00) View in my time
Event Details

You've likely heard of Virtual Reality (VR) but what about Extended Reality (XR)? Extended reality is the umbrella term for the immersive digital technologies that blend the boundary between 'virtual' and 'real' worlds.

Virtual exhibition tours and multi-media wall labels are just some of the ways museums and galleries are using XR technology.

In this webinar, Flying Arts Communications and Marketing Coordinator Odette Miller will facilitate a panel discussion with collaborators of Flying Arts' XR 50th Anniversary project, Flying Arts: Paint the Town to share the storytelling capacities of this new technology.

Chief Product Officer and Co-Founder of XR platform Holoscribe, Marcus Callon, Visual Artist Erin Dunne and Flying Art's Digital Engagement Project Coordinator Bobbi-Lea Dionysius will discuss the capabilities of XR platforms and the artistic considerations of creating new media content.
About Flying Arts: Paint the Town
In celebration of our 50th year, Flying Arts has launched a special Anniversary project. This project is an XR experience which aims to celebrate our vibrant community through digitally profiling the depth of talent and commitment that exists in all corners of Queensland.
---
Additional Information
Erin Dunne – Visual Artist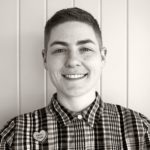 Erin Dunne is an artist and arts educator based in Central Queensland on Darumbal Country whose work explores connections between identity and
place through an autobiographical lens. Dunne's 2021 solo exhibition, Drawn Together, utilised drawing and video to create autobiographical narratives offering their perspective on life as a queer person in rural and regional Central Queensland. The exhibition aimed to facilitate dialogue and exchange around how socio-cultural and geographical factors influence diversity in queer identity work and practices. It was shown at both Queensland College of Art's Project Gallery and GALA Gallery before being projected onto the façade of the Judith Wright Centre of Contemporary Arts as part of Outerspace ARI's 2021 exhibition, Location, Location, Location.
Dunne is represented by GALA Gallery and completed a Bachelor of Fine Art (QCA) in 2012 and a Postgraduate Diploma of Education (QUT) in 2014. Their artistic achievements include illustrating a children's book for the State Library of Queensland's First Five Forever: Stories for Little Queenslanders project (2020); a solo exhibition at Rockhampton Art Gallery (2019); and winning the Bayton Award for Central Queensland Artists (2019) and the Queensland Regional Art Awards Holding Redlich Art For Life Award (2018).
Marcus Callon – Holoscribe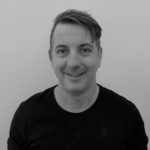 Marcus Callon co-founded Holoscribe with Ben Fogarty in 2016 to enable storytellers to create and publish XR content for their audiences easily. Holoscribe joined Xpon Technologies in 2020 and is excited to be a part of a solution stack focused on enabling our customers to create amazing experiences for their audiences. Marcus has 20+ years of experience across a wide range of roles in software and product development businesses as passionate about building solutions that bring together humans and technology.