Seasonal Sittings of Tiny Art - Spring
30aug(aug 30)9:00 am22nov(nov 22)5:00 pmSeasonal Sittings of Tiny Art - SpringExhibition
Time

August 30 (Friday) 9:00 am - November 22 (Friday) 5:00 pm(GMT+10:00) View in my time
Location

Judith Wright Centre of Contemporary Arts

420 Brunswick Street, Fortitude Valley, QLD, 4006
Event Details

Tiny Art, Big Impact! These exhibitions feature small artworks created by Flying Arts artists  Rebecca Lewis, Janet Ambrose, Jacqueline Sanderson and Jan Ward from all across Queensland in the foyer of Level 3 of the Judith Wright Centre of Contemporary Art, Brisbane.

Opening Hours:
Monday – Friday, 9am – 5pm

Free
---
Artworks
Rebecca Lewis, Ipswich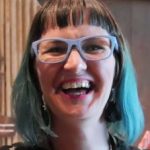 Rebecca Lewis is a self-taught print maker with a particular fondness for Queenslander houses and the stories held within their walls. Living in Ipswich Rebecca is spoiled for inspiration, as almost everywhere you turn you'll find a quintessential Queensland cottage, bungalow or stately home. In addition to lino printing, Rebecca is a big fan of screenprinting and combines these two techniques to produce a range of hand printed textiles and homewares. 
Preview Rebecca's work in Seasonal Sittings of Tiny Art – Spring.
Janet Ambrose, North Queensland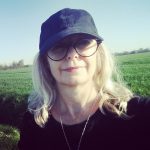 Janet Ambrose was born in South Australia to English migrant parents who encouraged a multicultural and creative life in their new Australian home. Influenced by her tutors, including Adelaide's Jam Factory potter, Bruce Noske through the Stanley Street School of Art, who encouraged her distinct drawing style, and later by landscape and portrait artists Terry and Lorraine Lewitzka, Janet was inspired to confidently explore her unique way of looking at her subjects. Working with a diverse range of mediums and materials, Janet has never been afraid to experiment, keeping her work fresh and alive with movement and emotion. In recent years, she has been working predominantly in charcoal and oils paints, beautifully capturing the character, light, and life of her subjects, whether they be people from her local community or the vast landscapes that dominate the South Australian coastline, or the canefields and mountains of her North Queensland home.
Preview Janet's works in Seasonal Sittings of Tiny Art – Spring.
Jacqueline Sanderson, Coolum Beach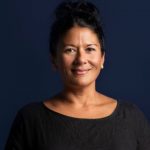 Jacqueline Sanderson is a visual artist who has lived on the Sunshine Coast since 2007. Jacqueline is inspired by nature, people, and the lived experience and she describes herself as an eclectic artist and maker whose artwork is meaningful and good-natured. Jacqueline paints, and creates by reusing and transforming discarded and found objects from nature. She completed her BA in Visual Arts (QUT) in 1995 and is currently completing an undergraduate degree in Psychology at USC
Preview Jacqueline's works in Seasonal Sittings of Tiny Art – Spring.
Jan Ward, Mackay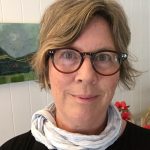 Jan Ward describes her work as mostly landscape based as "nature shows up some amazing lessons." Jan likes to choose different mediums to describe different subjects, embracing imperfections, experiments, simplicity, abstraction and intuition. She seek to represent her own interpretation of the subject, not to replicate it. Her home in Mackay, not far from Town Beach, is a large inspiration for her work. She is particularly congizent of the difference between the rhythmic low and high tides, as she uses the environmental changes to inform her work.
Preview Jan's works in Seasonal Sittings of Tiny Art – Spring.