Seasonal Sittings of Tiny Art - Autumn
01mar9:00 am24may(may 24)5:00 pmSeasonal Sittings of Tiny Art - AutumnExhibition
Time

March 1 (Friday) 9:00 am - May 24 (Friday) 5:00 pm(GMT+10:00) View in my time
Location

Judith Wright Centre of Contemporary Arts

420 Brunswick Street, Fortitude Valley, QLD, 4006
Event Details

Tiny Art, Big Impact! These exhibitions feature small artworks created by Flying Arts members from all across Queensland in the foyer and halls of the Judith Wright Centre of Contemporary Art, Brisbane.

Opening Hours:
Monday – Friday, 9am – 5pm

Free

The Autumn sitting features works from artist members Gabi Sturman, Leigh Schoenheimer, Ronda Luland, and Petalia Humphreys.

Gabi Sturman, Yungaburra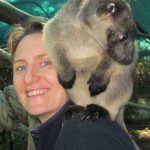 Gabi's practice explores the concept of cultural value and the relevance of nature in contemporary society. Climate change, displaced and endangered species and how people value the natural landscape are of particular interest to her. Through sculptural representations of flora and fauna in singular works and collective installations, Gabi aims to create visual narratives about the complicated relationship between nature and humanity.
Read more about Gabi's sculptures here.
Leigh Schoenheimer, Brisbane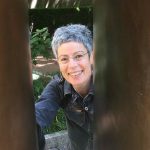 Leigh Schoenheimer lives and works in Brisbane conducting a contemporary, multi-disciplinary art practice. She works primarily as a painter and sculptor, often bringing both arms of her practice together in her Constructions body of work. Schoenheimer's work has been short listed in an impressive number of national art prizes for both painting and sculpture and she is currently working on a design concept for a public art project in Brisbane. Schoenheimer is one of several Queensland artists selected to feature as a case study in Creative Inquiry – a senior, visual arts textbook published last year by Cambridge University Press. This text will be used in high schools throughout Queensland and beyond.
Read more about Leigh's work here.
Ronda Luland, Tweed Coast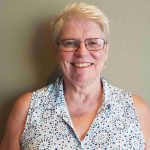 Ronda Luland comes from several generations of artists, growing up in the country and playing in the "mud" on the farm. In the 70s she attended Bondi TAFE and did a course in ceramics and china painting. Ronda joined Tweed Unlimited Arts Pottery group 10 years ago and  once again enjoyed the introduction to ceramics. She loves living close to the ocean – her "Sea Life Series" is inspired by this. Some of the local landmarks are hand painted onto some larger pieces that Ronda obtained from a large pot workshop run by Bill Powell, Master Potter. She has also attended a Stephen Bower workshop in Brisbane to observe his technique on painting his pieces. Ronda has been inspired to paint plates and vessels with her own designs. Recently, Ronda has been throwing her own pieces and decorating them with Chrysanthos underglazes, once again focusing on the theme of "Sea Life."
Read more about Ronda's ceramics here.
Petalia Humphreys, Peregian Beach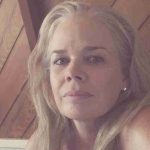 Petalia Humphreys' paintings reveal beauty caught in a moment of time whilst traversing an architectural landscape. With references to cross-sections of spaces surfaces meet to procure tension and release. Embracing both painting and sculpture, the works disclose contrasts and dichotomies, exploring ideas of playfulness and interplay – mapping both movement and stillness. Concerned with architectural space, there is a flattening out of that which is three dimensional. Pushed into the corner the square folds into its rigid setting yet the works manifests itself in a space beyond its physicality.
Read more about Petalia's works here.