Payment & Pricing with NAVA
20jul12:00 pm1:00 pmPayment & Pricing with NAVA
Time

(Thursday) 12:00 pm - 1:00 pm(GMT+10:00) View in my time
Event Details

Advocating for your worth as an artist can be challenging, however with rising costs of living, pricing yourself and valuing your time appropriately is essential.

In this webinar, the National Association for the Visual Arts (NAVA) will explain the standards for artist fees and wages from their new Code of Practice (the Code). This document, endorsed by the Australian Government as part of National Cultural Policy – Revive: a place for every story, a story for every place, sets out equitable, ethical and self-reflective standards for the professional Australian contemporary arts sector.

Led by Donnalyn Xu, NAVA's Membership and Project Officer, this webinar will provide information on the NAVA Code of Practice and introduce best practice payment standards. Donnalyn will cover key topics:
An overview of the Code of Practice, it's scope and development
Common challenges for artists and arts workers regarding payment and pricing
Best practice ways to provide quotes, price your artwork/s and articulate your worth
Strategies for negotiating payment rates and working conditions with organisations or other artists and arts workers
Donnalyn will also provide resources for further information and support.
What to expect
This webinar is best suited to artists and arts workers wanting to remain up-to-date with current payment standards. Attendees can expect to:
Reflect on their arts practice to consider how the Code may influence their fees and wages.
Gain knowledge and confidence advocating for fair payment while navigating professional relationships.
What to bring
Please bring questions to discuss with Donnalyn. If you would like to provide these to Flying Arts in advance of the webinar, please email admin@flyingarts.org.au. Flying Arts also recommend having note taking materials on hand.
Additional Information
This online session will be held via ClickMeeting, a webinar broadcasting room. The webinar will be recorded and uploaded to Flying Arts' YouTube with Closed Captions (English) after the program concludes.
Banner image:  NAVA staff. Photo by Jacquie Manning 2022.
---
Additional Information
About NAVA: The National Association for the Visual Arts (NAVA) is a Membership organisation which brings together the many voices of the contemporary arts sector to improve fundamental conditions of work and practice. We do this through advocacy, education and the Code of Practice for Visual Arts, Craft and Design.
Instagram-  @nava_visualarts  
Facebook – National Association for the Visual Arts
Twitter – @NAVAvisualarts
LinkedIn – National Association for the Visual Arts
Event Partner/s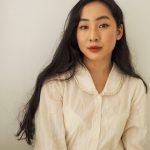 About your facilitator: Donnalyn Xu is the Membership and Project Officer at NAVA. She provides informed and helpful responses to enquiries about best practice and arts advocacy by Members, stakeholders and the general public. Her role is focused on amplifying the Code of Practice and supporting the NAVA team with administration tasks. She has worked extensively with artists and organisations as a freelance writer, editor, and casual academic in Art History at the University of Sydney.
Image credit: Photo by Donnalyn Xu, 2021.