Registrations Open: Artiz Street Art at USQ
13feb(feb 13)5:00 am14sep(sep 14)5:00 pmRegistrations Open: Artiz Street Art at USQResidency for Young Artists
Time

February 13 (Tuesday) 5:00 am - September 14 (Friday) 5:00 pm(GMT+10:00) View in my time
Location

University of Southern Queensland

West Street, Darling Heights, Queensland, 4350
Event Details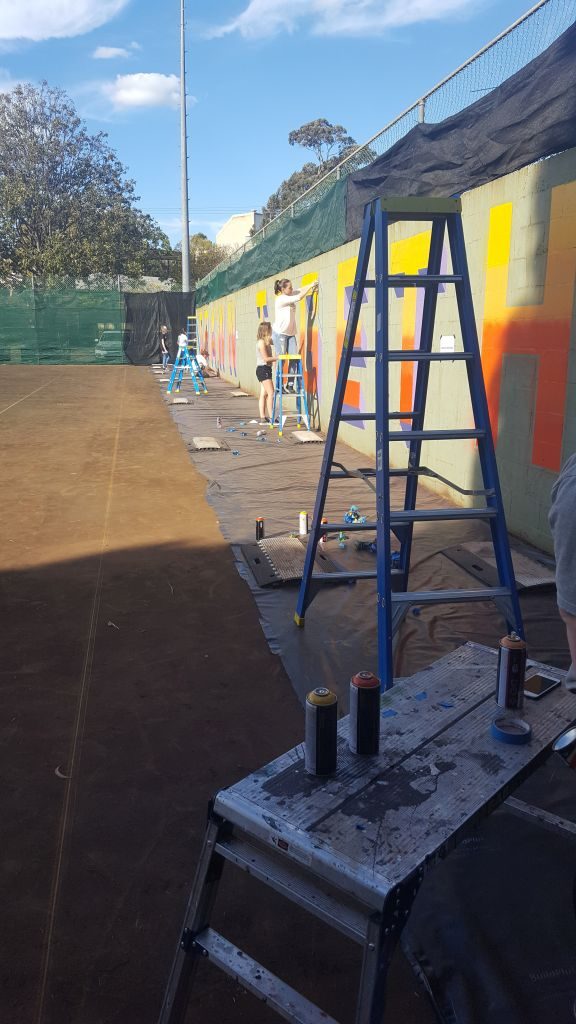 Make your mark on Toowoomba, the street art capital of Queensland! Extend your skills in street art mediums, put theory into practice to create a large street art mural at the University of Southern Queensland, and explore the potential of a career in art.
Participants will take a walking tour of First Coat Festival murals, before participating in a series of workshops and activities, including concept development, tape work, working with stencils, aerosol painting and large-scale image transfers. 
The intensive will culminate in participants creating a collaborative public mural measuring 30m wide by 3m high.
Registrations close: 5pm, Friday 14 September
Program Dates: 3 October – 5 October (Residential participants to arrive 2 October)
Program Venue: University of Southern Queensland, Toowoomba
Participants: Year 9 – 12
Cost:
Residential: $350 for 3 days/3 nights fully inclusive*
Day Students: $250 for 3 days**
* Includes twin-share accommodation and meals, workshops and materials
** Includes lunch, workshops and materials
---

Program
Tuesday 2 October
Residential students arrive
Wednesday 3 October
Tour of First Coat Festival artworks around Toowoomba
Career Talk – First Coat Studios Co-Director, Grace Dewar
USQ Campus Orientation
Workshop: Concept Development and Wall Design (in studio)
Workshop: Spray Paint and Taping Techniques (in studio)
Thursday 4 October
Career talk – Artist and educator, Rhiannan Johnson
Workshop: Producing an Image to transfer (in studio)
Implementing skills learned in 'Spray Paint and Taping Techniques' (on wall)
Workshop: How to Apply an Image Transfer (on wall)
Friday 5 October
Career talk – Artist, Karri McPherson
Finalising Image Transfers (on wall)
Workshop: Stencil Making (in studio)
Wall Completion: Implementing skills learned in all workshops and adding stencilling to the finished wall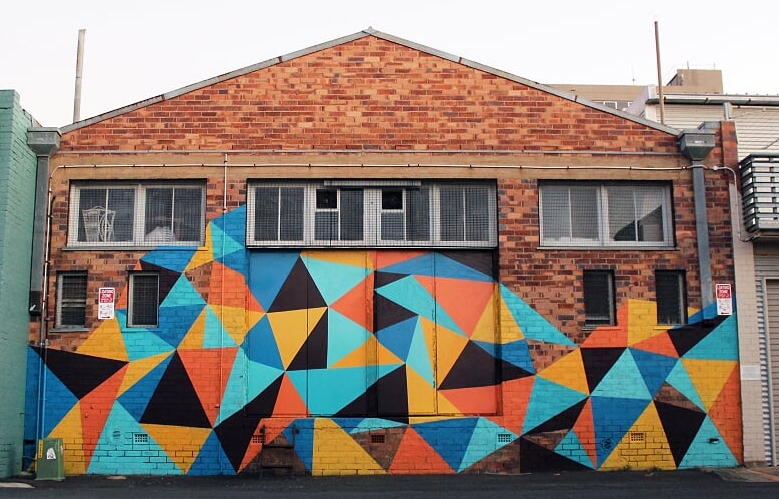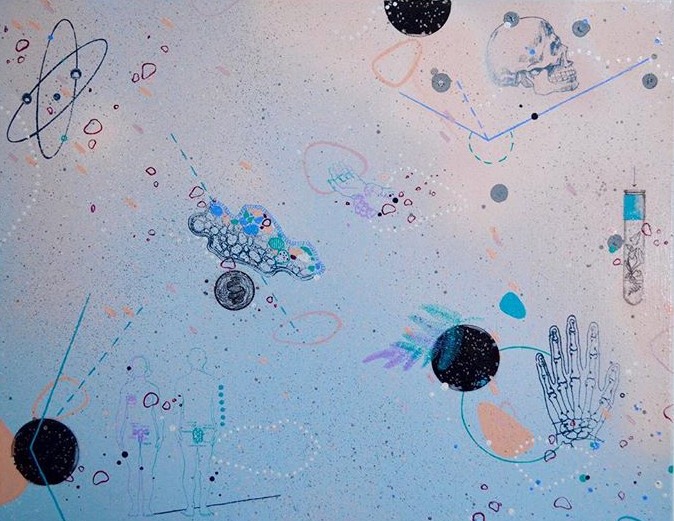 ---
Travel Subsidies are available thanks to Brian Tucker Accounting. Students travelling more than 300km in each direction to attend the program may receive a subsidy of up to $250 to cover travel costs. Subsidies are limited in number and are provided on a needs basis. Please call Flying Arts Alliance on 07 3216 1322 or email the Scheduled Program Lead for more information.
Additional Information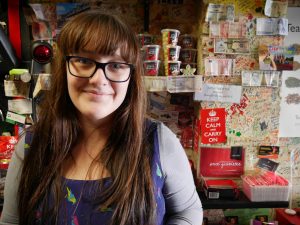 Dr. Rhi Johnson is a Toowoomba based artist and lecturer who works primarily in the fields of Printmaking, Artist's Books and Mixed Media art.  She is interested in the formation of everyday narratives, and how these can be disrupted or subverted visually.  Rhi investigates visual cues that  can punctuate an environment, object or space of perceived meaning, and in doing so, may allude to subconscious methods of processing information.  She explores these through smaller scale book, paper and canvas works, through to large-scale mural works.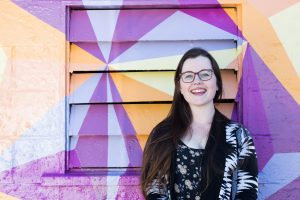 Karri McPherson was born in Hong Kong and emigrated to Australia soon after. She is a contemporary painter and muralist living in Toowoomba, Queensland and is undertaking a Bachelor of Creative Art at the University of Southern Queensland. Throughout 2017, she undertook a month-long residency learning how to translate her work onto a large scale, ultimately leading to her participation in the First Coat Festival. Her practice explores geometric art in relation to contemporary spatial confinements and through her hard-edge forms she seeks to break down the boundaries of perception. By actualising hard-edge forms within a public setting, McPherson seeks to understand the power that geometric street art has to infuse communities with the simplistic beauty of shape, form and colour.