Each year Flying Arts coordinates a number of events and projects designed to encourage engagement and participation and further its aims to foster appreciation, practice and the professional development of the visual and media arts.
Events are especially designed to meet the professional development needs of artists and arts educators as well as to engage with students and communities.
Flying Arts turns 45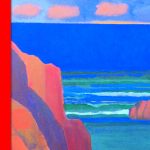 Scheduled
Celebrate with us – Flying Arts style! We invite you to attend COLOUR: Mervyn Moriarty, a retrospective exhibition. A public program will accompany the exhibition.
View More about our Anniversary Year
Queensland Regional Art Awards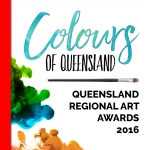 Scheduled
The Queensland Regional Art Awards is an annual visual arts prize and exhibition for established and emerging artists living in regional and remote Queensland. The program aims to highlight the wealth of creative talent located outside the capital city. Winners for the Queensland Regional Art Awards 2016 have now been announced.
View Queensland Regional Art Awards
Curator Development Project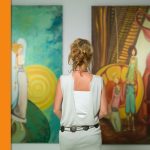 Scheduled
This course is designed for emerging visual arts curators or visual artists wanting develop new skills as a curator. Under the guidance of experienced curator, the purpose of this project is to provide emerging curators with a unique training and development opportunity which combines a sound theoretical foundation, with an opportunity to apply the principles directly into practice.
View Curator Development Project
Cross Curriculum Collaboration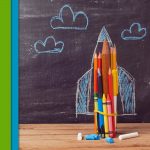 By Request
Request our new service for primary school teachers that facilitates collaboration with a Flying Artist, to plan and deliver a custom arts workshop linking visual and new media arts with non-arts curriculum subjects.
View Cross Curriculum Collaboration
Past Projects
Write About Art
Scheduled
Write about Art was a critical visual and media arts writing development program for senior students from state and non-state high schools within Queensland. Selected students had a unique opportunity to work with established industry mentors to hone their writing skills and produce high quality work for publication.