What a year it's been! For Flying Arts, 2021 has been a period of recalibrating after a turbulent 2020 to consider how we can best deliver our services now and in future in this "new way" of operating.
Artists, arts workers and educators finally shared conversations in person (and online) at our professional development programs, we packed our exhibitions onto trucks to once again tour the state, and most excitingly, hundreds of members of our community joined us to virtually launch the beginning of our 50th year celebrations. If you missed the premiere, you can still view our virtual event here.
Before I invite you to read further about some of the highlights and statistics we've achieved this year thanks to our community of partners, participants, facilitators and staff, I'm particularly proud to share a few organisational achievements.
This year Flying Arts:
Celebrated 50 years of Flying Arts and launched our 50th Anniversary project, Flying Arts: Paint the Town
Welcomed Nathaniel Andrew as our First Nations Engagement Coordinator, Flying Arts' first identified position.
Secured funding for a strategic leadership project thanks to the Australian Government's Regional Arts Fund (RAF).
Launched the touring exhibition of Decadence in Charleville, thanks to support from Holding Redlich and Murweh Shire Council, attended by 15 artists and board, partners and donors.
Shared over forty thousand dollars worth of prizes to 11 local artists in the 2021 Queensland Regional Art Awards
Partnered with The Ideas Distillery to deliver a new Regional Hosting program for communities interested in Maker's Shopfront.
A special thank you to everybody who has participated in a program, become a member or generously supported our work in this past year. It is truly thanks to your continued engagement with our organisation that we are able do the work we do.
On behalf of all of us at Flying Arts, I wish you a happy, healthy and creative festive season. We look forward to connecting with you all again in the New Year when our office opens on 10 January.
Warmest wishes
Kerryanne Farrer CEO Flying Arts

---
Exhibitions on the Road
We're proud to have toured 4 exhibitions this year, reaching 15 art galleries across the state. These exhibitions collectively had over 20,000 attendees.
As we continue to wind back our exhibition program, this year we say goodbye to two valued Flying Arts exhibitions: Jabu Birriny (land + Sea) and Iterate | Elaborate. Through these exhibitions we have made wonderful connections to communities far and wide, with a particular highlight including the final display of Jabu Birriny at Tableland Regional Gallery, Atherton.
The 2020 Queensland Regional Art Awards: Decadence will continue to tour in 2022. Having started in Ipswich, the artworks have moved across the state from the far reaches of Charters Towers to Charleville. Currently on display in Tambo, Decadence will conclude in Goombungee in May 2022.
Next year we look forward to showcasing the 2021 Queensland Regional Art Awards: Paint the Town in Cairns kicking off with a launch and event weekend 25 – 27 February 2022. More information will be available soon, but in the interim you can view the virtual exhibition.
---
It's not too late to become a Flying Arts member! Learn more about our standard and accredited membership options.
---
Regional Arts Fund supports creative regeneration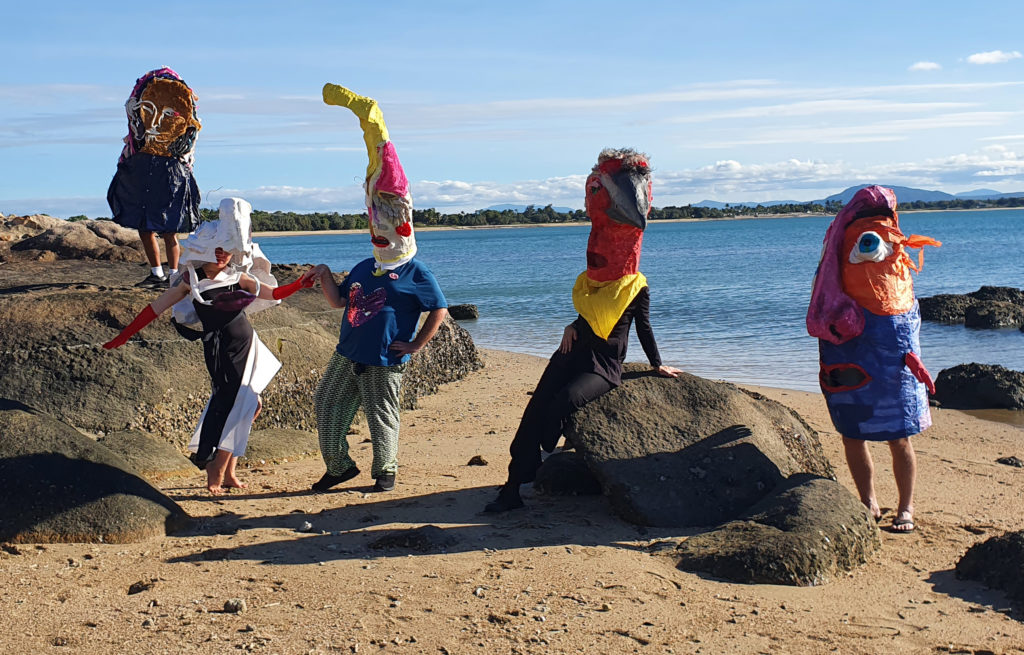 After surviving 18-months of restrictions and periods of lockdown, the Queensland art scene started remerge with public festivals and programs.
In 2021 the Regional Arts Fund has supported a total 88 projects across 3 different grant streams with the total amount of almost five hundred thousand dollars awarded across three project types; arts project, professional development opportunities, community capacity building projects. Projects have incorporated twelve artforms including circus, crafts and textiles, dance, digital , media, film, literature, music, photography, puppetry, theatre and visual arts.
Responding to the needs of the regional arts sector, our First Nations Engagement Coordinator Nathaniel conducted 30 community consultations with a selection of leading artists, arts workers, and arts organisations around the state. Within these meetings the main themes that emerged included increased awareness, further application resources, and training around cultural sensitivity when working with First Nations artists and communities. In response to these findings, in 2022 Flying Arts Alliance is launching a First Nations Artist Directory which is a promotional platform for First Nations artists around Queensland. The aim of the website is to facilitate meaningful engagement between First Nations artists, arts workers and organisations and the broader community.
At this juncture of our 50 year history, we do not take lightly the importance of our role as Queensland's Regional Arts Fund administrator. Thanks to the Australian Government, a strategic regional arts leadership project will be tasked to focus on new opportunities for regional artists, including brokering relationships between diverse communities, identifying areas for growth, expanding Flying Arts' demand-driven services and programs, and promoting First Nations artists and initiatives. This strategic project will allow us to take the next step to broaden our regional arts remit.
Applications for Cultural Tourism Accelerator are now open. All other RAF rounds open in the new year.
The Regional Arts Fund (RAF) is an Australian Government program designed to benefit regional and remote arts practitioners, arts workers, audiences and communities. The fund is provided through Regional Arts Australia and is administered in Queensland by Flying Arts Alliance.
---
Connecting Queensland's creative communities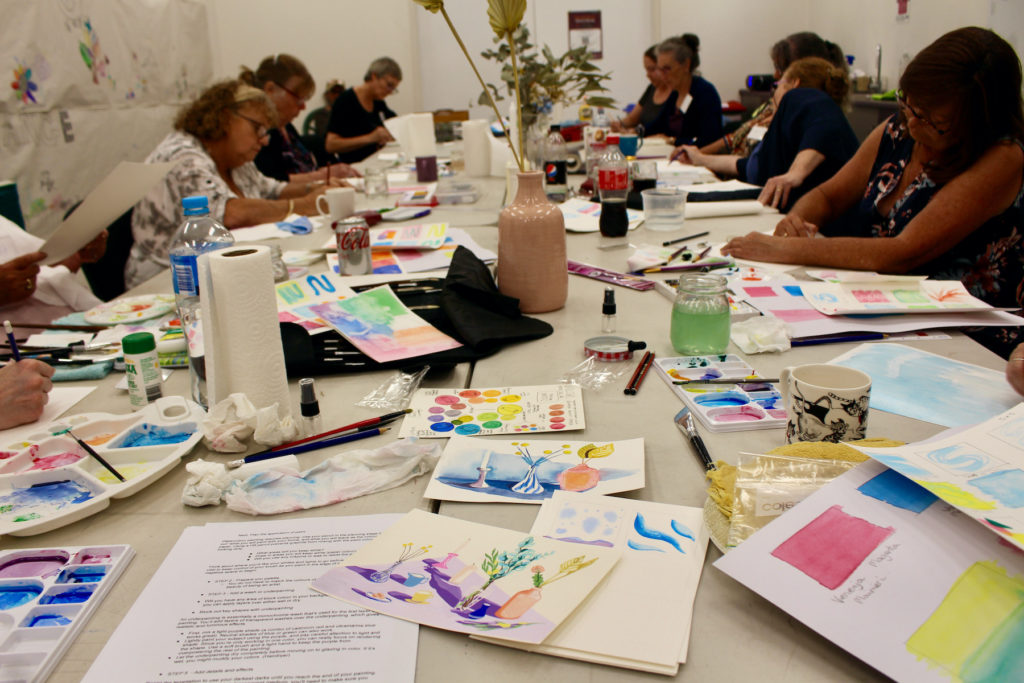 This year Flying Arts By Request Service helped deliver 78 workshops for over 1,900 participants across 43 different Queensland locations, employing 31 artists facilitators.
Our newly appointed By Request Lead Leigh Lynam reflects:
"Having just commenced with Flying Arts, it has been wonderful to see the amazing connections that can be made as a result of the By Request program between artists and regional communities – like the workshops for Demented Arts Group Inc in Warwick with artist Katie Whyte sharing tips about selling artworks online and beautiful watercolour techniques.
Demented Arts Group believes in the power of art for connection and transformation. A belief we also hold at Flying Arts."
---
Young artists picture their Perfect New World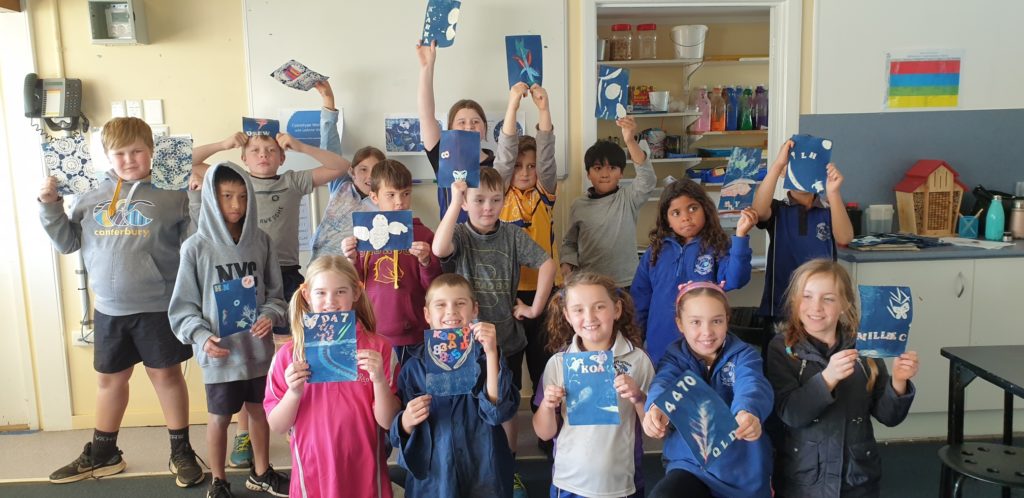 This year we continued Our Perfect New World Project, an initiative designed to support and encourage young people to engage in the visual arts in regional Queensland centres.
Running alongside Decadence: the 2020 touring exhibition of the Queensland Regional Art Awards, the program delivered 29 workshops for 825 participants in schools and community venues in Moranbah, Charleville, Charters Towers and Tambo. These workshops were presented by touring artists Fiona Quin, Cathy Condon, Libby Derham, LeAnne Vincent, Katrina Goldsworthy, Rebecca Lewis and Rose Rigley.
---
Supporting business and education of the arts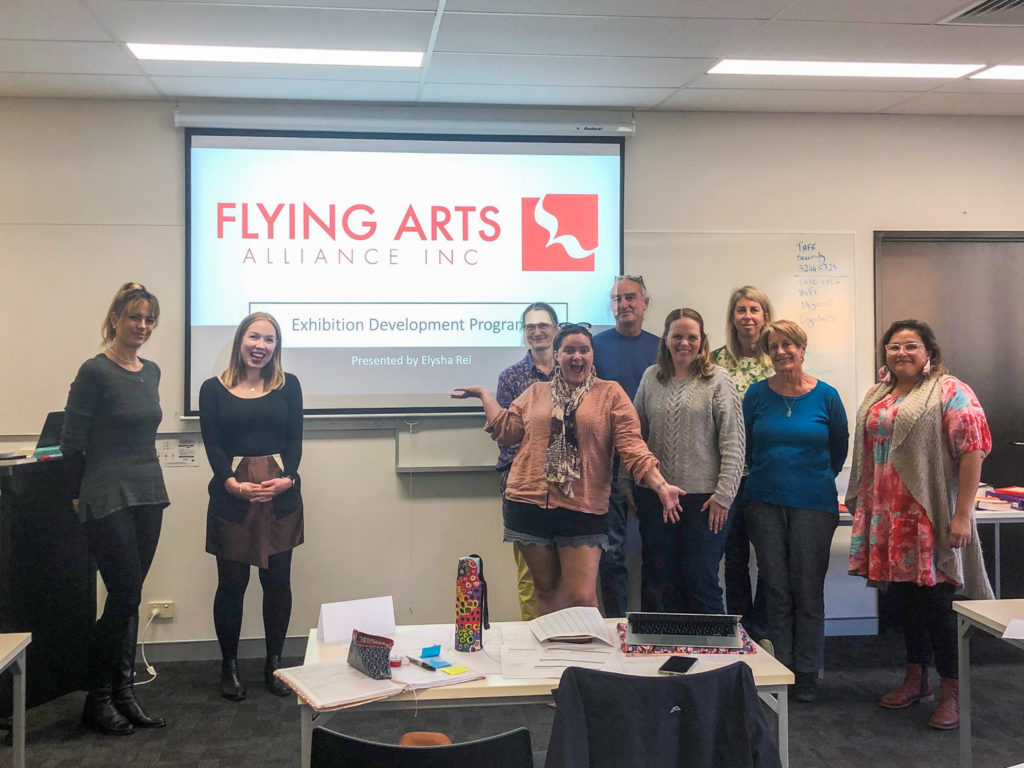 34 Professional Development programs were completed this year for a total 490 participants, including artists, arts workers and educators.
Flying Arts delivered a whirlwind of programs for artists, artworkers, art educators and their students across the year. We presented several programs online, with 75% of our participants joining remotely from regional areas. This shift has allowed us to reach a broader cross-section of Queenslanders, with our professional development webinars spanning Connecting Art with Activism through to XR Platforms for Digital Storytelling.
While we thrived in this online space, we valued the opportunity to deliver our Exhibition Development Program in-person at TAFE Queensland Southbank with Elysha Rei. Through this program, we are excited to announce Ellie-Lea Jansson has been granted an exhibition with Queensland College of Art galleries next year!
We're excited to be launching our 2022 Annual Program in February. Before then, see our website for upcoming events.
---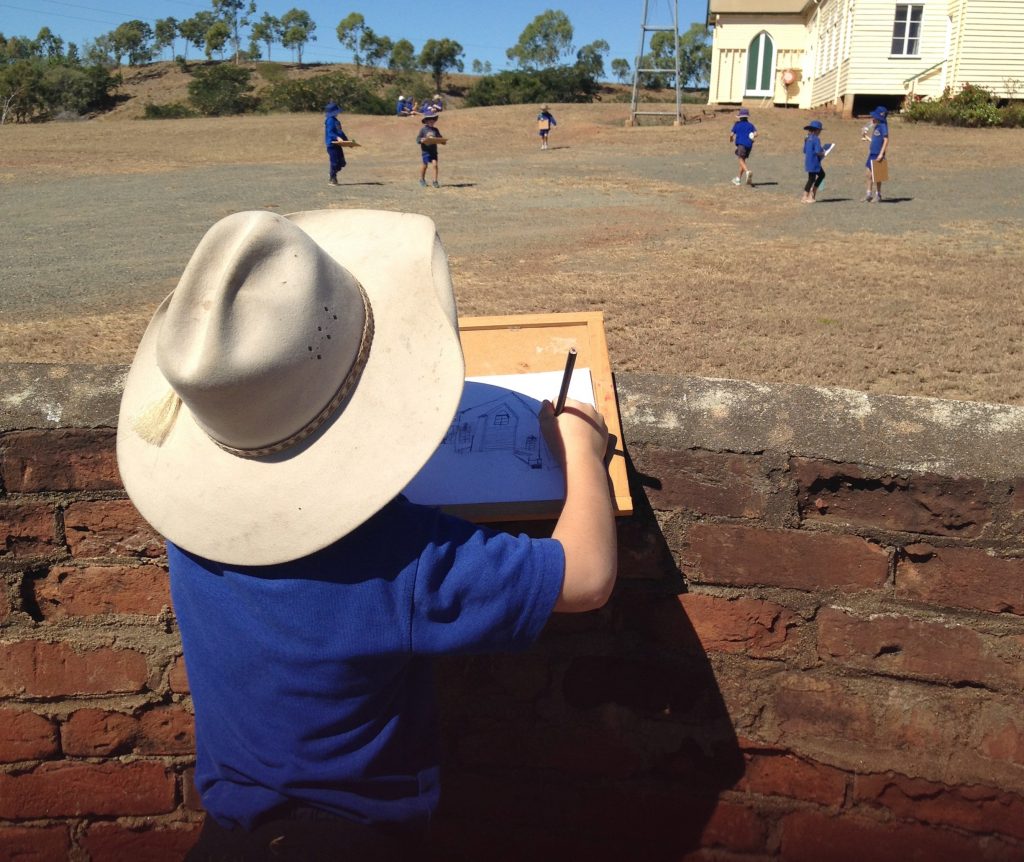 HERE FOR 50 YEARS, HERE FOR 50 MORE
For 50 years we have made a big difference delivering art experiences and supporting creative communities all over Queensland. Help us raise $50,000 to celebrate half a century of Flying Arts Alliance, so we can be here for Queensland communities for the next 50 years.