The Colour and Response tour and exhibition project was showcased at Bundaberg Regional Art Gallery from 2 July – 11 August 2019, displaying Colour II: Merv Moriarty, In The Field and a local 'response' exhibition Out of The Allamanda.
Colour and Response consists of two exhibitions on display at each venue, the latest offering from Merv Moriarty Colour II, Merv Moriarty In The Field, and a local exhibition drawing upon Flying Arts legacies. Local galleries were mentored by Flying Arts Exhibition Lead Lisa Beilby to develop their 'Response' exhibitions.
---
Drawing Inspiration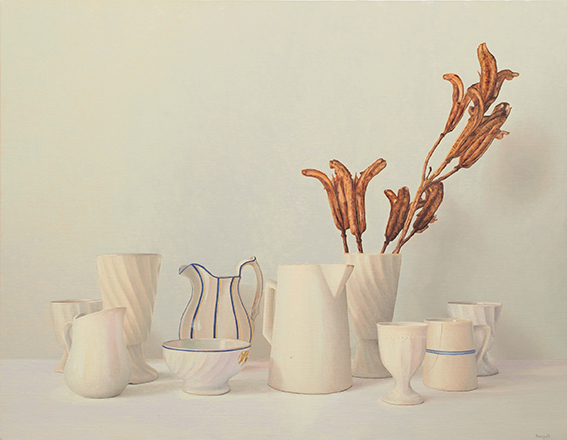 Image credit: John Honeywill Jug still life 2018
Bundaberg Regional Art Gallery's answer to the 'Colour and Response' project, Out of the Allamanda, was a collection of artwork and video interviews from local artists harking back to the period of Flying Arts and touring from Merv Moriarty.
In the early 1970's, Bundaberg was one of the first venues for Merv Moriarty's fly in, fly out workshops, opening the way for other highly regarded art tutors to visit. In turn this invigorated the practice and careers of local artists and saw the birth of the Allamanda Gallery, a cultural hub with a significant impact on local artists. Five of those artists Ann Grocott, Jennifer McDuff, Marvene Ash, John Honeywill, and the late Coralie Busby ­– artist and operator of the Allamanda Gallery exhibit alongside Merv in Out of the Allamanda.
---
The Development Process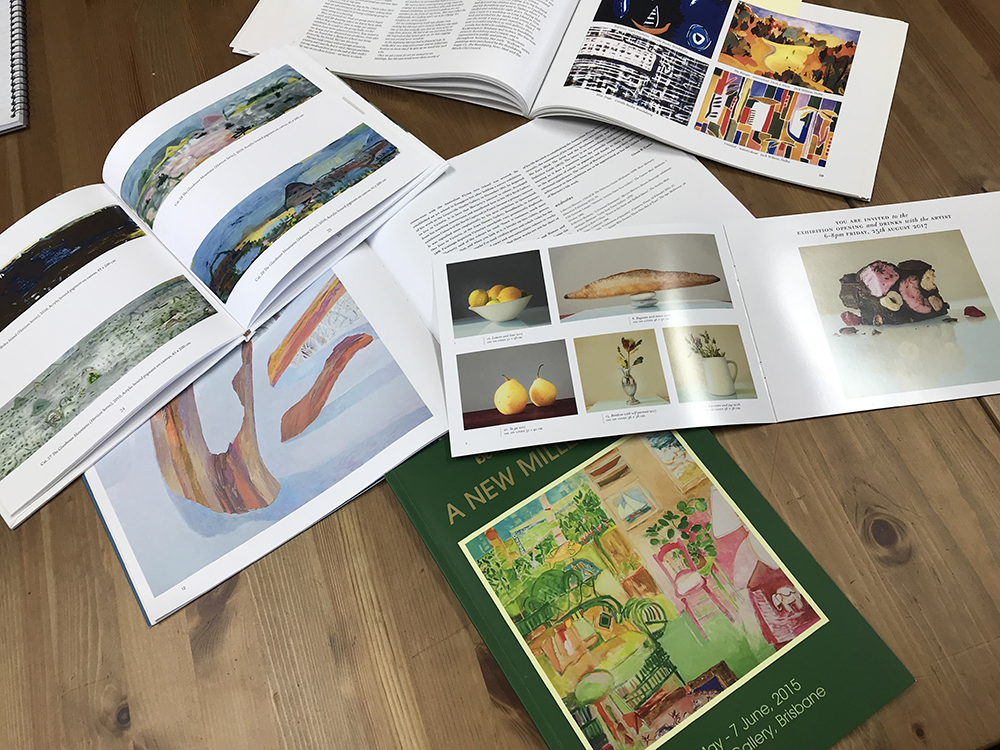 Flying Arts Exhibition Lead Lisa Beilby travelled to Bundaberg to conduct the Curator Mentorship Program with staff and volunteers from the gallery. 
Over this intensive development session and with further external support before the final exhibition was curated, gallery staff were guided through the exhibition curatorial process from considering spacial, thematic and logistical elements through to marketing and collateral. 
---
Official Opening
The opening event at Bundaberg Regional Art Gallery included addresses from exhibiting artists Jenny Mc Duff, Ann Grocott, Flying Arts CEO Kerryanne Farrer and Merv Moriarty himself. The event was a great success!
---
Merv Moriarty Masterclass
Bundaberg Regional Art Gallery included in the exhibition season an artist's talk and  a colour masterclass hosted by Merv Moriarty. Attendees met for a one-day intensive, learning about colour and hue in landscape and still-life painting.
---

The Colour and Response Project has received financial assistance from the Queensland Government through the Arts Queensland Playing Queensland Fund.