Community Workshops
On 25 February, the Governor of Queensland, Her Excellency the Honourable Dr Jeanette Young PSM, officially opened Paint The Town: The Touring Exhibition of the 2021 Queensland Regional Art Awards at The Court House Gallery in Cairns.
Across the launch weekend, Saturday and Sunday, young artists aged 12 – 18 (and a few, slightly older, but equally enthusiastic participants) tried their hand at a range of visual arts techniques during workshops run by exhibiting Paint the Town artists. These workshops were delivered as part of Flying Arts' initiative, Our Perfect New World project, thanks to the support of the Queensland Government's Playing Queensland fund. Aspiring artists learnt stamp making, collage and watercolour under the expert guidance of artists Bianca Tainsh, Libby Derham and Darren Blackman.
Below: 'Re-wilding the Urban Jungle' in this workshop, young artists used a collage technique to 're-wild' urban landscape photographs with luscious forests, colourful flowers, skyscrapers, waterfalls, or streetscapes of gums and lilyponds.
Below: 'Wonderous Watercolours' gave young artists an insight into watercolour, its fundamental materials, and application through a series of demonstrations and hands-on examples, participants will build core painting skills, culminating in an abstracted landscape based on their local environment.
Below: 'Printmaking with Stamps' workshop with Darren Blackman took participants through each step of designing, cutting and printing with hand-made stamps, learning printmaking techniques without a press.

---
About the Artists
Bianca Tainsh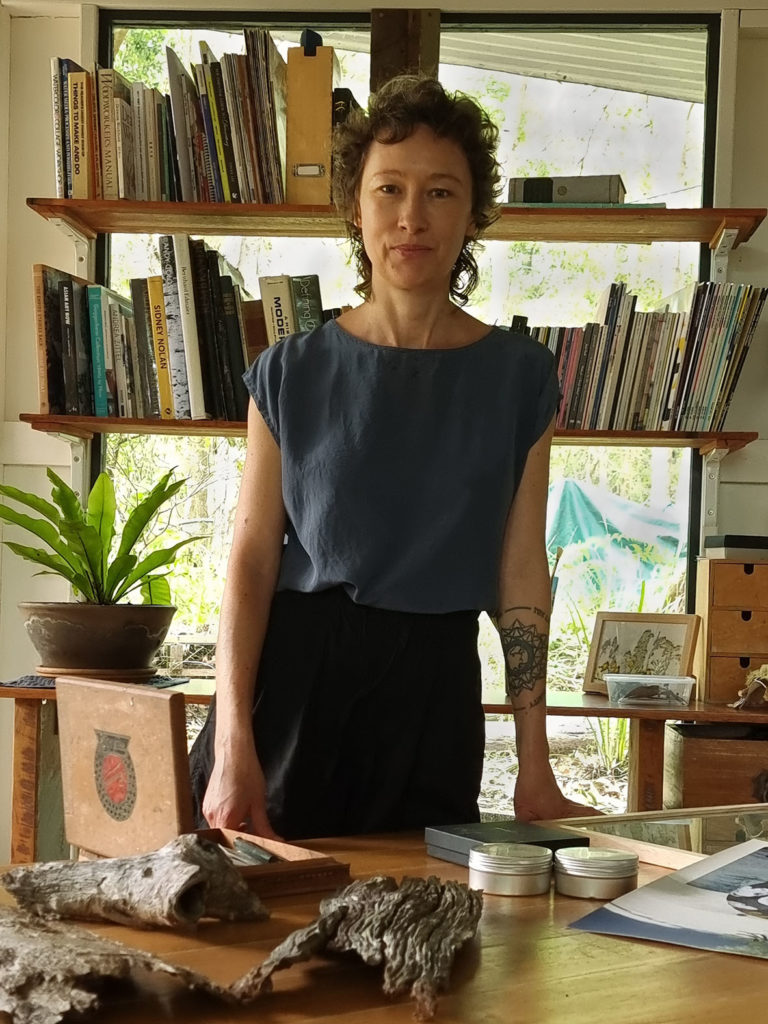 Shifting between media and methods of contemporary art production, artist Bianca Tainsh's experiential works are embedded in heterogeneous research and existential exploration. Archives of self-generated and cyber-sourced material, saturated with semiotic rhetoric become the provenance for video, digital and traditional media, assemblages, and live art, engendering a reflection on contemporary dilemmas and feminine experience.
The landscape of Lake Weyba has become Tainsh's platform to survey and experiment with concepts that destabilise human paradigms to reinvigorate dormant human perceptions of sentience in the non-human world. Land Art and feminist theory bind with science, Indigenous relationships with the land, and deep observation, to generate art projects unique in form and vision.
---
Libby Derham
Watercolour runs in Libby Derham's veins, going back four generations in her family. She has a strong appreciation of the beauty in natural landscapes and works plein air weekly.
Libby creates 'drawing whilst walking' scrolls to map landscapes and enjoys pushing the boundaries of watercolour working on unconventional surfaces. Originally from England, Libby studied Art in the UK before emigrating. She has been finalist in the Queensland Regional Art Awards, Du Rietz and Local Artist Local Content 20/21 awards.
---
Darren Blackman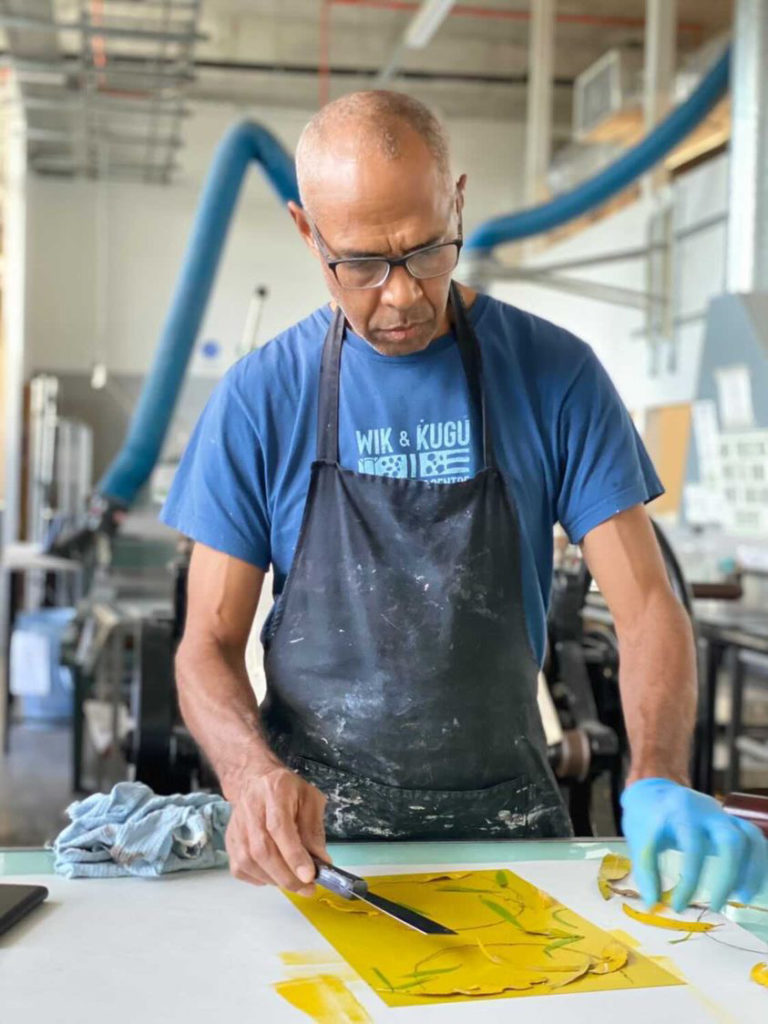 A proud Gureng Gureng\Gangalu man with maternal South Sea heritage (from Vanuatu), Blackman was born in Nambour in 1971.
With a range of practical skills and approaches to art making, Blackman specialises in printmaking and ceramics but also undertakes improv performance, music, and painting. He has wide experience in the arts, as a musician but also as a stage manager and sound technician for cultural festivals from Woodford to Winds of Zenadth Kes festival on Thursday Island. He assisted students as studio technician at Cairns TAFE and is currently working for the senior artists at the Wik and Kugu Art Centre in Aurukun.