Tarn McLean came from the design world, and has since gone on to found the START gallery and creative space, and co-direct the Raygun Labs ARI. 
Tarn will be presenting an artist talk at our upcoming Young Artist Development program, ArtizPUBLIC@Toowoomba. We sat down with her to ask her about her art.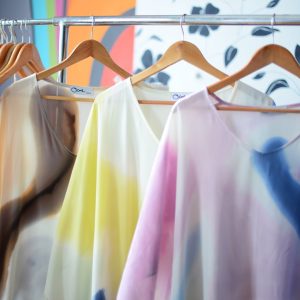 How did you get into your art form?
I moved into the design world in the last year of my undergraduate studies in Visual Arts at USQ. I created an Australian fashion and textile label Ocre Designs that focuses on turning art into beautiful designs using colours form the earth. Ocre Designs focuses on botanical flowers as textile inspiration for the lining of luxury leather handbags, fine silk clothing and upholstery textiles for homewares.
What advice would you give to aspiring artists?
I recommend to any aspiring artist to focus on what it is that interests you and every day take steps towards informing that further: either by making and/or acquiring associated knowledge. In addition to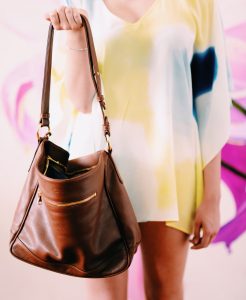 this, and on an artistic level, I would insist on allowing yourself to make mistakes. It's the only way to truly learn and grow as an artist/designer.
What are some of the challenges you've had to overcome to get where you are as a professional artist?
The main challenge I've had to overcome in order to be a professional designer is that after all the study I have done and the skills I have acquired, there are very few jobs available for me to work in. Of course I have had to apply some bravado and turn this into a positive (hence developing my label Ocre Designs) but the challenge is very real for me and most Australian artisans/designers.
What plans have you got coming up next?
I plan to work with in with START Student Art Gallery to enable a more inclusive and active environment for students associated with the space.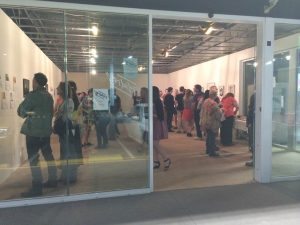 I will keep co-directing my artist run project space RAYGUN PROJECTS with friend and colleague Ali Lawson, and Wall Painting space REFLEX PROJECTS with friend and colleague Kyle Jenkins.
For Ocre Designs I plan to launch a new line of silk clothing and build a body of original botanical paintings for the textiles. I will also complete a project collaborating with an interior stylist on re-decorating her beach house entirely with Ocre Designs home textiles, art and furnishings. I would also like to find stockists for the dresses and handbags.
Finally I would like to find a second studio where I can pursue my other art practice, start on a new body of work and confirm a painting residency in 2017.
Tarn McLean will be presenting an artist talk at our upcoming Young Artist Development program.
5 Apr @ 5:00 pm – 8 Apr @ 6:00 pm
Flying Arts Alliance and USQ are joining First Coat to bring you ArtizPUBLIC@Toowoomba. Over three days young artists will take part in a program of contemporary street art styles and gain valuable insight into further training, education and career opportunities in the arts.
Bookings close 18 March.