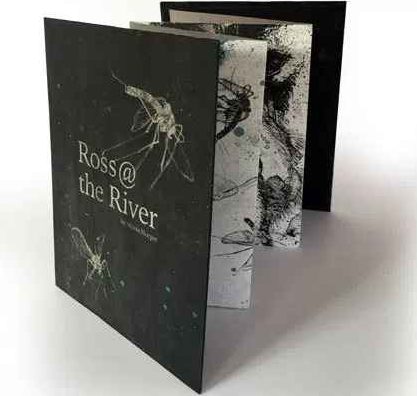 Ross@the River
lithograph printed with citronella oil and ink with an encaustic citronella cover
20.5cm x 16.5cm
---
Murray@the Valley
handcoloured lithograph printed with citronella oil and ink with an encaustic citronella cover
13.5cm x 25cm
This mosquito repellent book narrates a rhyme/tale of the sentinel chickens and their role as the first line of defense against mosquito borne arboviruses.
My work explores 'Zoonoses' or animal diseases that cross-over to humans. I have long been interested in our relationships with animals, particularly from a conflicted position of both benefitting from their role in medical research and demonising them through their association to disease.
My exhibited books are all mosquito repellent. The encaustic covers are combined with Citronella oil. The lithographic books are printed with combined ink and citronella oil. They were created as a response to Japanese encephalitis, Ross River Fever and Murray Valley Encephalitis. I create rhymes to narrate zoonotic anecdotal stories.They discuss Japanese Encephalitis at Badu Island where pigs, herons and mosquitoes were the zoonotic hosts. Ross@the River explores kangaroos and mosquitoes as hosts to Ross River Fever. The I created the book Murray@the Valley after a visit to rural Victoria to visit sentinel chickens, the chickens, are the first line of defence against mosquito diseases.

Citronella Artist Books will be on display at the Judith Wright Centre from 1 June until 27 August 2018  Flying Arts Featured Artists – Winter Exhibition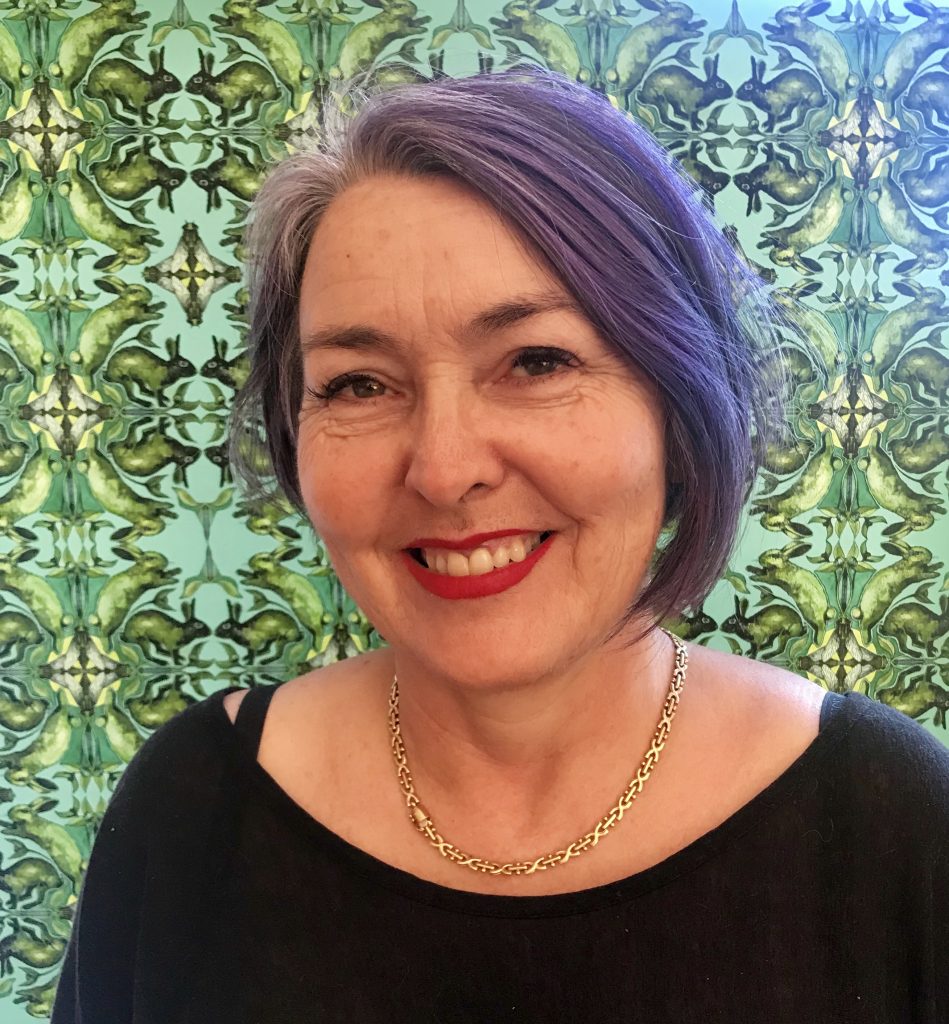 Nicola Hooper
is a Logan based artist, whose practice explores 'zoonoses' and human and animal relationships. This is done both visually and verbally through fairy tale and rhyme contexts using drawing and lithography.
She is currently completing her Doctoral studies at Queensland College of Art Griffith University.
Recent accomplishments include: Finalist 2018 Waterhouse Natural History Prize, 2017 Hazelhurst Works on Paper, 2016 Libris Awards and Winner 2017 42nd Rio Tinto Hanson Memorial Prize DIGITAL section, The McDonald's Gladstone & Boyne Island Award and winner of 2015 Qld Regional Arts Awards, Annie Tan Memorial watercolor prize and a number of others.
Her work has been exhibited nationally and internationally and is held in public and private collections. She has exhibited extensively, with her most recent solo exhibition at Tweed Regional Gallery. Hooper has facilitated many lithography workshops in the past few years, teaching both children and adults.
read more about Nicola here